Various Artists \ The French Avant-Garde in the 20th Century [LTMCD 2571]
Following on from our popular primer A Young Person's Guide to the Avant-Garde, LTM now offer a more comprehensive overview of French avant-garde music in the 20th century.
Commencing with pioneers Claude Debussy and Erik Satie, this chronological double disc set moves forward to absurdist and dreamlike Dada and Surrealist compositions (Duchamp, Picabia, Desnos, Ribemont-Dessaignes), as well as the more conventional work of Jean Cocteau's celebrated 'Group des Six', and onwards to postwar electronics and musique concrète by Schaeffer, Henry and Varèse.
Works by a number of modern composers (Messiaen, Boulez, Greif, Catoire, Hersant) are also featured, several of these being world premiere recordings by noted French pianist Nicolas Horvath. With a generous playing time of 140 minutes, this double CD package contains an illustrated booklet with detailed historical notes.
Tracklist:
Disc 1:
1. Claude Debussy Canope (1909)
2. Erik Satie Trois morceaux en forme de poire (1903)
3. Guillaume Apollinaire Le Pont Mirabeau (1913)
4. Marcel Duchamp Musical Erratum (1913)
5. Georges Ribemont-Dessaignes Le Nombril interlope (1920)
6. Jean (Hans) Arp Strassburgkonfiguration (1931)
7. Francis Picabia La Nourrice américaine (1920)
8. Arthur Honegger Pacific 231 (1923)
9. Jean Cocteau Les Voleurs d'Enfants (1929)
10. Robert Desnos Relation d'un rêve (1938)
11-16. L'Album des Six (1920)
17-20. Dane Rudhyar Tetragram #3 (Rebirth) (1927)
21. Olivier Greif 2nd Hommage à Raymond Roussel (1971)
Disc 2:
1. Olivier Messiaen Cantéyodjayâ (1949)
2-6. Pierre Schaeffer Cinq études de bruits (1948)
7. Pierre Henry La Voile d'Orphée (1953)
8. Edgard Varèse Poème électronique (1958)
9. Pierre Boulez Sonatine, pour flûte et piano (1946)
10. Jean Catoire Opus 145 (1969)
11. Philippe Hersant La lande (2001)
2xCD booklet features archive images and detailed historical notes. Also available as a digital download.
Reviews:
"Very good work. Good sound with nice visuals, and interesting documentation" (Radio France Culture, 10/2014)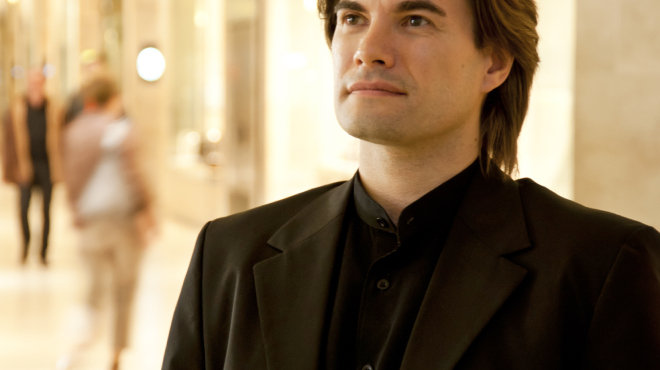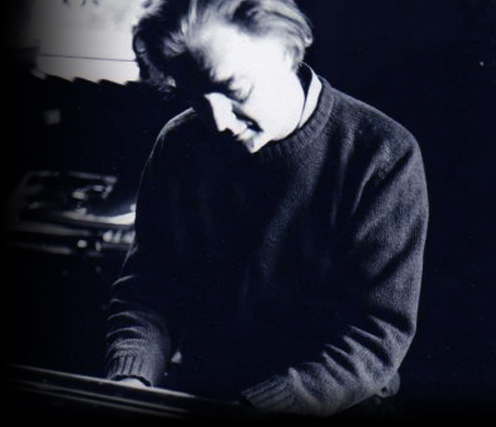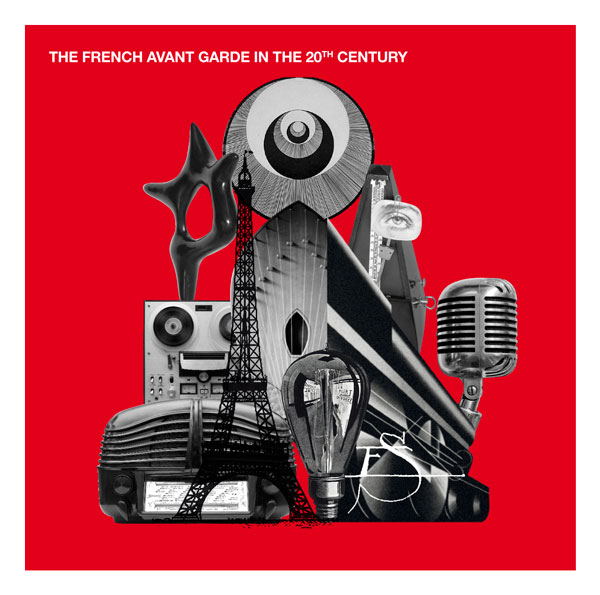 Disc 1: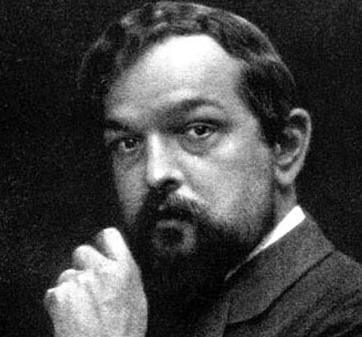 1. Claude Debussy Prélude: Canope 3.05
Born in Saint-Germain-en-Laye near Paris in 1862, Debussy determined to invent an entirely new form of music that was entirely modern, appealing to aesthetic sensibilities beyond conventional cultural constructs. This lofty ambition would be substantially achieved in 1894 with Prélude à l'après-midi d'un faune (Prelude to the Afternoon of a Faun), after which, according to Pierre Boulez, "the art of music began to beat with a new pulse."
Along with Maurice Ravel, Debussy is frequently associated with Impressionist music, though he himself disliked the term. Besides its sensory content and frequent eschewing of tonality, his music is noted for use of non-traditional scales and chromaticism. Written between 1909 and 1913, the Préludes are two sets of pieces for solo piano, divided into two books of 12 preludes each. Canope is the tenth prelude from Book II, described as "très calme et doucement triste" by the composer, being mysterious, haunting, sparse and desolate. Canopic jars were burial urns used by the Ancient Egyptians during the mummification process to store and preserve the viscera of their owners in the afterlife; Debussy owned two such jars of material from a burial site in Kanobos, which stood on his working desk. This 2014 performance is by Nicolas Horvath.
Debussy not only numbers among the most influential French composers of all time but is also one of the most important figures in music at the beginning of the 20th century. His works represent the transition from late-Romantic to Modernist. As such, he would exercise profound influence on composers as diverse as Bartok, Webern, Schoenberg, Varèse, and even jazz. As Stravinsky noted: "The musicians of my generation and I myself, owe the most to Debussy."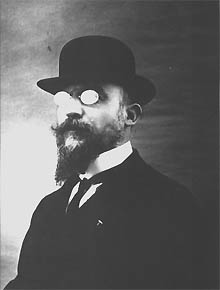 2. Erik Satie Trois morceaux en forme de poire 14.58
Eccentric yet visionary composer Erik Satie was born at Honfleur, near Le Havre, on 17 May 1866. Despite being labelled the laziest student at the Paris Conservatoire in 1881, Satie was a gifted pianist, and by 1890 had been engaged as musical director at the bohemian Chat Noir cabaret in Montmartre. Already Satie had composed his three famous Gymnopédies, completed in the spring of 1888.
His friend Claude Debussy called Satie "the precursor" in recognition of his harmonic innovations, and would describe him elsewhere as "a gentle medieval musician lost in this century." In fact Satie anticipated many developments in 20th century music, from chromatism to serialism to minimalism, and made virtues of simplicity, economy and wit. These qualities, coupled with a shrewd awareness of developing trends in modern art, from Matisse to Man Ray, Picabia to Picasso, Dada to Surrealism, make Satie the personification of the espirit nouveau, and far more than the composer of popular classics such as Gymnopédies and Parade.
The timeless, unresolved quality of much of his work became a key influence on later composers such as John Cage, while his concept of musique d'ameublement (furniture music) anticipated ambient and environmental "muzak" by half a century. The simplicity of Vexations, in which three short lines of music are repeated 840 times, also provides minimalism with an important historical precedent. "The smallest work by Satie is small in the way a keyhole is small," observed Jean Cocteau. "Everything changes when you put your eye to it - or your ear."
Trois morceaux en forme de poire (Three pieces in the shape of a pear) is a four-hand piece written in 1903 as a wry riposte to Debussy, to be revived in dramatic fashion two decades later. On 6 July 1923 Dada activist Tristan Tzara staged the Soirée du Coeur à Barbe at the Théâtre Michel in Paris, a multi-media happening featuring a performance of his play Le Couer à gaz (The Gas-Operated Heart), as well as poetry by Apollinaire, Eluard, Soupault and Cocteau, spoken contributions from Georges Ribemont-Dessaignes and Pierre de Massot, modern dance, and abstract films by Man Ray, Hans Richter and Charles Sheeler. Satie himself performed Trois Morceaux en forme de poire with pianist Marcelle Meyer, although the event famously degenerated into brawling between competing Dada and Surrealist factions. The composer had been due to participate in a second soirée the following evening, but decided to withdraw, apologizing in letter to Tzara: "Cher ami - impossible this evening... I like you a lot, but I don't like Breton and the others."
3. Guillaume Apollinaire Le Pont Mirabeau 1.18
Born in Rome and educated in France, Guillaume Apollinaire (1880-1918) published his first writings in La Revue blanche of 1902 before meeting Max Jacob and Pablo Picasso three years later, thereafter frequenting artistic and literary circles in Montmartre and Montparnasse. As well as novels and short stories he penned much influential art criticism, being one of the first to champion the new Cubist movement. When the Mona Lisa was stolen from the Louvre by a former associate in 1911 Apollinaire found himself arrested on suspicion of complicity. He was soon cleared, and despite being seen by some as a dangerous foreigner and thief his verse collections Alcools (1913) and Calligrammes (1918) established him as the leading French poet of his day.
This recording of Le Pont Mirabeau was made in 1913. In an ultra modern form, with short verses, a refrain that repeats throughout the poem like a song, and without punctuation, the poem speaks of the classic themes of the fatality of passing time and the pain of love.
Volunteering for infantry service a year later, Apollinaire suffered a serious head wound in 1916 and was invalided out of the army. He died in Paris in November 1918, a victim of the global influenza pandemic which broke out that year. Despite his early demise he remained a significant influence on many of the poets of both Dada and Surrealism. Indeed it was Apollinaire who first coined the word "surrealist" in the programme notes for Parade, a ballet by Jean Cocteau and Erik Satie first performed on 18 May 1917. His own play Les Mamelles de Tiresias (The Tits of Tiresias) further established the term.
4. Marcel Duchamp Musical Erratum 1.14
Born near Blainville, Marcel Duchamp (1887-1968) ranks among the leading artists and theorists of the 20th Century. After early experiments with traditional and Cubist styles Duchamp abandoned orthodox techniques and relocated to New York in 1915. There he worked on provocative "readymade" artworks such as Fountain (1917), a porcelain urinal signed R. Mutt, and promoted avant-gardism and Dada along with Man Ray and fellow expatriate Francis Picabia. Duchamp produced relatively few orthodox paintings, the best known of these being Nu descendant un éscalier (Nude Descending a Staircase) from 1912. The large glass, La mariée mise à nu par ses célibataires, même (The bride stripped bare by her batchelors, even) gradually evolved between 1915 and 1923. Other notable works include 3 Standard Stoppages (1913-14), L.H.O.O.Q (1919) and latterly the unsettling installation Etant Donnés (1946-66).
Much of Duchamp's work - and his influence as a theorist - lies in the sphere of the abstract and conceptual. Arguably his greatest achievement was to identify the important of context and "appointment" for the evaluation (and marketing) of a work of art. "The creative act is not performed by the artist alone," Duchamp wrote. "The spectator brings the work in contact with the external world by deciphering and interpreting its inner qualifications and thus adds his contribution... Art is not about itself but the attention we bring to it."
While not a composer in any conventional sense, Duchamp conceived two pieces of music. Both are titled Erratum Musical (or Musical Erratum), and both are thought to have been written in 1913. The first took the form of a short vocal piece, to be sung by Duchamp and his younger sisters Yvonne and Magdeleine, composed par hasard. A facsimile of the single-page score was included in The Green Box (1934), Duchamp describing the creative act thus: "Each one of us drew as many notes out of a hat as there were syllables in the dictionary definition of the word: imprimer, picked by chance." Given that the title Musical Erratum may be construed to mean "correction to a printed musical text", the choice of the verb imprimer (to print) appears to represent a typically flippant pun. This 2014 performance is by Nicolas Horvath and is based on a random draw of 88 notes.
5. Georges Ribemont-Dessaignes Le Nombril interlope 6.11
While better known as a writer and artist, Montpellier-born Georges Ribemont-Dessaignes (1884-1975) experimented seriously with music during the Paris Dada period, with compositions - Le Nombril interlope and Danse frontière - both performed at the landmark Salle Gaveau event on 26 May 1920. A friend of both Duchamp and Francis Picabia, he produced broadly similar "mechanomorphic" artworks, as well as contributing to 391, and conceived several music scores based on chance operations. The creation of the first, Pas de la chicorée frisée was influenced by conversations with Duchamp, and described thus by Ribemont-Dessaignes. "Somewhat later on, I was led to make a sort of pocket roulette wheel that had a dial on which notes, semitone by semitone, were written instead of numbers. By noting the results of the spins of the wheel, I had my melody and the necessary duration. It could have gone on forever. So much for the horizontal direction. For the vertical, the very same method determined the choice of the chords."
Pas de la chicorée frisée (the title may be read either as No Curly Chicory or March of the Curly Chicory) was performed for the first time on 27 March 1920 at the Manifestation Dada staged at the Théâtre de l'Oeuvre, with Margueritte Buffet at the piano. Ribemont-Dessaignes stood by her side as page-turner, and later recalled being "overwhelmed by the unprecedented din that was made up of this terribly dissonant music, and the restlessness, shouts and whistling of the audience, all of which united with a crash of broken glass to give a truly most curious effect."
At the Festival Dada staged at the Salle Gaveau two months later Ribemont-Dessaignes unveiled two new pieces: Le Nombril interlope (which translates as The Shady Navel), and Danse frontière. "The public's horror was a joy to behold," he recalled a decade later. "During an intermission some young people in the audience went to a butcher shop and bought some veal cutlets, which they later hurled at the performers. Tomatoes splashed down on a big cardboard funnel in which the author of these lines, executing a Danse frontière of his own invention, was hidden. But they also fell elsewhere, and one hit the post of a box, splashing Mme Gaveau herself. This frenzy left more than one member of the public undecided: was this art, or was it real sacrilege at the expense of a heap of things that were really sacred? The various tones adopted by the press could hardly have enlightened anyone... In the end Dada became nothing but an art of sacrilege, an art that may be accessible to all and for which anyone at all is bound to develop a taste. There is nothing easier to play with than fire."
Unfortunately none of these experimental works were recorded at the time, and the score for Danse frontière is lost. After the collapse of Dada in Paris in 1923 Ribemont-Dessaignes threw in with the Surrealists, but like so many others eventually broke with de facto leader André Breton. That his music has not been heard since 1920 is regrettable indeed, since his method of composition was at least as interesting as Duchamp, and undoubtedly more advanced than Picabia.
6. Jean (Hans) Arp Strassburgkonfiguration 3.36
Jean Arp (1886-1966) was an Alsatian poet, sculptor, painter and abstract artist in media such as pasted paper. He was born in Strasbourg to a French mother and a German father. When speaking in German he referred to himself as Hans, but as Jean when conversing in French. In 1915 Arp moved to neutral Switzerland to escape the killing fields of the Western Front, and became a founding member of the Dada movement in Zürich the following year. In 1920, together with Max Ernst and the social activist Alfred Grünwald, he would set up the Cologne Dada group, and in 1925 his work also appeared in the first Surrealist exhibition at the Galérie Pierre in Paris.
Arp once admitted to his friend Marcel Jean that if he were forced to chose between painting and poetry, then poetry would win out. This phonic reading of Strassburgkonfiguration (Strasbourg Configuration) was made by Arp in 1961, the poem itself dating from 1931.
7. Francis Picabia La Nourrice américaine 3.08
From Paris, artist, poet and theorist Francis Picabia (1879-1953) is another key figure in the development of abstract art. Influenced at first by Fauvism and Cubism, Picabia became acquainted with Duchamp and Apollinaire in 1911, afterwards making several visits to New York and taking part in the Armory Show of 1913. Four years later Picabia published his first volume of poetry and founded the celebrated avant-garde periodical 391, which ran for 19 issues until 1924. Other contributors to 391 included Duchamp, Tristan Tzara, Max Ernst, Hans Arp, Robert Desnos, René Magritte, Georges Ribemont-Dessaignes, Edgard Varèse and Max Jacob.
Picabia's involvement with Dada continued through 1919, both in Zurich and Paris, where he produced numerous machine drawings as well as two issues of Cannibale (1920). So far as is known Picabia composed just one piece of music, an antagonistic piece performed for the first - and last - time at the Festival Dada, staged at the prestigious Salle Gaveau in Paris on the afternoon of Wednesday 26 May 1920. The two-part programme offered plays, poems and music from a veritable who's who of Paris Dada, including Tzara, Picabia, Ribemont-Dessaignes, André Breton, Paul Eluard and Philippe Soupault. According to Picabia's then-partner Germaine Everling, his musical offering La Nourrice américaine (The American Nurse) consisted simply of "three notes repeated to infinity". In reality the motif was probably played by pianist Marguerite Buffet for a few minutes only. Indeed The American Nurse was not mentioned in any contemporary review of the event, despite the presence of numerous press reporters.
Very probably, Picabia selected these three notes by chance, and may have been inspired by his friend and future collaborator, Erik Satie. Picabia was among the first to co-opt Satie into Dada, and may have been aware of Vexations, his remarkable composition from 1893 consisting of three lines of music repeated 840 times. Playful Satie-esque inspiration may also be inferred from Picabia's unsubtle subtitle Musique sodomiste ('sodomist music'), applied just a few weeks after Picabia praised Satie as the originator of Musique d'ameublement ('furniture music') in issue #3 of Der Dada, published in Berlin in April 1920.
Another likely inspiration was Duchamp, a close friend of Picabia since 1911. Inevitably, Picabia must also have discussed music theory with Dada confederate Georges Ribemont-Dessaignes, and perhaps with another French expatriate in New York, Edgard Varèse. Certainly The American Nurse was intended to provoke rather than to entertain, although whether Picabia's artistic intent was more serious is more difficult to determine. He seems not to have referred to the piece in subsequent writings or interviews, and the suspicion remains that the piece was more in the nature of an instantanéiste prank.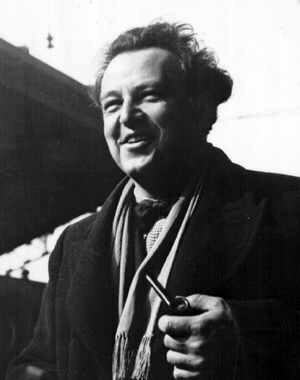 8. Arthur Honegger Pacific 231 6.03
As a child, Swiss-born composer Arthur Honegger (1892-1955) was fascinated by trains, and would make a point of closely inspecting each steam locomotive before climbing on board. In 1923 he was inspired to compose Mouvement symphonique no. 1 'Pacific', this being the large engine class used by heavy express trains in Europe. Now commonly known as Pacific 231 (the number refers to the wheel ratio), this thunderous piece was premiered in Paris in May 1924, and is sometimes described as Futurist in character. Undoubtedly it served to inspire some of the later "machine music" of Socialist Realism in the USSR, yet Honegger had arrived at the same destination by a very different route, since Pacific 231 was essentially architectural in character, and modelled on the chorales of Bach.
The composer would later recall: "What I have tried to depict in Pacific is not the imitation of the noise of a locomotive but the reproduction of a visual impression and a physical sensation through musical design. This reproduction stems from concrete observations: the quiet breathing of the machine standing still; the straining at the start; the gradual gathering of speed to lyrical steadiness culmination in the powerful exuberance of a 300 ton engine rushing at 120 kilometres per hour through the night... I wanted to give the feeling of a mathematical acceleration of rhythm, while the actual motion of the piece slowed down."
9. Jean Cocteau Les Voleurs d'Enfants 3.47
Cultural polymath Jean Cocteau (1889-1963) would become a creative figure of considerable influence worldwide. Mischievous, morbid, shocking and brilliant, Cocteau's poetic oeuvre even extended to this lively side recorded in March 1929, backed by the Dan Parrish Jazz Orchestra, with music based on the foxtrot Pourquoi j'ai regretté by banjo player Vance Lowry. Despite being a leading figure in the avant-garde, and briefly associated with Tristan Tzara and Paris Dada, Cocteau was much disliked by core Surrealists such as Breton, Aragon and Eluard. Nevertheless, this spirited recording is included here as an evocative snapshot of the jazz age. During his lifetime Cocteau was made President of the Jazz Academy and of the Academy of the Disc.
10. Robert Desnos Relation d'un rêve 3.20
A native of Paris, Robert Desnos (1900-1945) stood at the vanguard of Surrealism, and was one of the first poets to explore techniques of automatic writing. His early poems appeared in Littérature, where his work singled out for particular praise by Breton both in the Surrealist Manifesto, and in his novel Nadja. Little interested in Marxism, Desnos leaned instead towards the poetry of desire, and between 1920 and 1930 published eight verse collections as well as a novel, Liberty or Love.
Subsequently Desnos would be castigated by Breton for his journalism and orthodox "talent" in the second Manifeste, and in 1930 the poet found himself expelled from the Surrealist group. During the course of the next decade Desnos undertook increasingly commercial assignments, including radio work, and in 1933 his poem La grande complainte de Fantomas was set to music by Kurt Weill and broadcast in France. Unfortunately no recording survives.
Relation d'un rêve (Description of a Dream) was recorded in 1938 for Radio Luxembourg, and was perhaps a prototype for La Clef des Songes. During the war years Desnos worked as an editor for clandestine press Les Editions du Minuit, but was eventually arrested and deported to Buchenwald. In June 1945 he succumbed to typhus at Terezene (Theresienstadt) in Czechoslovakia, mere days after the camp was liberated by the Allies. This recording appears courtesy of Jacques Frankael and INA, France.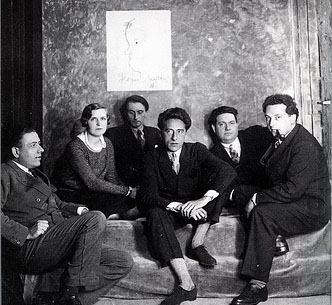 11-16. L'Album des Six 10.57
Often referred to, but less often heard, the celebrated L'Album des Six from 1920 stands as a minor landmark in 20th century modern music. Similarly the artful relationship between the composer members of Les Six and their sometime mentors Erik Satie and Jean Cocteau represents a cornerstone of the inter-war Modernism.
Both Cocteau and Satie were keen to forge creative alliances with younger composers, Cocteau having issued a general appeal to "young musicians" as early as February 1915. Under the patronage of Satie, Georges Auric (1899-1983), Louis Durey (1888-1979) and Swiss-born Arthur Honegger (1892-1955) first came together as Les Nouveaux Jeunes (The New Youth) in June 1917, while the following year Cocteau produced his propagandist pamphlet Le Coq et l'Arlequin (Cockerel and Harlequin). As with Luigi Russolo's Futurist manifesto The Art of Noises in 1913, Le Coq was a collection of non-conformist opinions about music put forward by a non-musician. Wagner, Debussy and similar purveyors of "misty impressionism" were rejected in favour of a peculiarly French form of neo-classicism, in which simplicity, economy and clarity of outline ("the line is the melody") was valued above all else.
Le Coq came to be regarded as a quasi-manifesto for the new musical grouping, which swelled to six with the addition of Germaine Tailleferre (1892-1983), Darius Milhaud (1892-1974) and Francis Poulenc (1899-1963). The group was first labelled "Les Six" on 16 January 1920 by journalist Henri Collet. In reality, this snappy branding was little more than a flag of convenience, by which each of the composers involved might launch a successful career. Behind Cocteau's rhetoric stood six very different composers whose disparate styles and personalities shared little in common, and whose collective alliance as Les Six would endure for little more than a year. "Collet chose six names absolutely arbitrarily simply because we knew each other and we were pals and appeared on the same musical programmes," Milhaud protested. "No matter if our temperaments and personalities weren't at all the same. Auric and Poulenc followed some ideas of Cocteau, Honegger followed German Romanticism, and myself Mediterranean lyricism."
Early salon performances by members of Les Six were small, some staged in an artists' studio on Rue Huyghens. A fashionable in-crowd flocked to hear the trend-setting new sounds, and before long these happenings began to attract a highbrow society set. According to Poulenc: "In the Montparnasse studio, under the title Lyre et palette, we became associated with the artists Picasso, Braque, Modigliani and Juan Gris, who exhibited there." The group's only complete collaboration, the collection of pleasing piano miniatures known as the Album des Six, can hardly be said to rival Russolo or Satie for avant-garde daring. Auric's Prélude was genial and animated, Honegger and Milhaud provided a quiet central core, while the contributions of Poulenc and Tailleferre were respectively extrovert and playful.
The component parts of the album are: (track 11) Prélude by Georges Auric; (track 12) Romance sans paroles Op 21 by Louis Durey; (track 13) Sarabande by Arthur Honegger; (track 14) Mazurka by Darius Milhaud; (track 15) Valse by Francis Poulenc; (track 16) Pastorale by Germaine Tailleferre.
17-20. Dane Rudhyar Tetragram #3 (Rebirth) 11.07
A mystic, author and painter as well as a composer, Dane Rudhyar was born Daniel Chennevière in Paris in 1895. Influenced by Nietzsche as a young man, Rudhyar came to see himself as a precursor of new age cultural evolution, and went on to write more than a dozen books on astro-psychology. After studies at the Paris Conservatoire, Rudhyar's music brought him to New York towards the end of 1916; there, the following year, his piece Métachorie became one of the first polytonal pieces of music performed in the United States. Rudhyar went on to collaborate with modern dance pioneers Doris Humphrey and Martha Graham, and even appeared as Jesus Christ in Cecil B. de Mille's silent version of The Ten Commandments after moving to California. The composer became a naturalized US citizen in 1926.
Rudhyar's best and most original musical works are probably those composed for solo piano, notably the series of Tetragrams (1920-1968) and Pentagrams (1924-1926). Most consist of brief movements, the composer reasoning that length and its attendant structural demands led to abstraction, and away from the sensuous physicality of sound. Tetragram #3 (Rebirth) dates from 1927, being simultaneously dissonant, dramatic and expressionistic. The component parts are: (track 17) Appassionato rubato; (track 18) With deep tenderness; (track 19) Sharp and challenging; (track 20) Solemn and serene.
Rudhyar would influence several early 20th-century composers, notably Ruth Crawford and Carl Ruggles, as well as members of the ultra-modernist group centered around Henry Cowell. Indeed in 1924 Cowell paid homage with a solo piano piece, titled A Rudhyar. Always somewhat arcane, the composer died in 1985, having produced relatively little new music during his middle years. This rendering of Rebirth is by Richard Cameron-Wolfe, a student of Rudhyar, whose interpretation was mentored by the composer.
21. Olivier Greif Second Hommage à Raymond Roussel 1.56
Raymond Roussel (1877-1933) was a French poet, novelist, playwright, musician, and chess enthusiast. Despite remaining relatively unpopular during his lifetime, through his extraordinary novels, poems and plays Roussel would come to exert a profound influence on certain avant-garde groups within 20th century French literature, including the Surrealists as well as the authors of the nouveau roman. Cocteau described his extraordinary prose as "genius in its pure state", while Duchamp praised Roussel as "he who pointed the way."
In 1893, aged 15, Roussel was admitted to the Paris Conservatoire; a year later, he inherited a substantial fortune from his deceased father and began to write poetry to accompany his musical compositions. His most famous literary works are Impressions of Africa and Locus Solus, both written according to formal constraints based on homonymic puns. French composer Olivier Greif (1950-2000) also studied at the Paris Conservatoire, and wrote this short but dynamic homage to Roussel in 1971. This world premiere recording is performed by Nicolas Horvath.
Disc 2:
1. Olivier Messiaen Cantéyodjayâ 12.07
One of the major world composers of the 20th century, Olivier Messiaen (1908-1992) entered the Paris Conservatoire in 1919 aged just 11, where his teachers included Marcel Dupré and Paul Dukas. There he discovered the key elements of his composing technique: Indian rhythmic cycles, and "modes of limited transposition" (ie uncommon harmonies and scales falling outside traditional Western forms). Messiaen also drew heavily on his Roman Catholic faith for his works. During the Second World War he was deported to a prison camp in Germany. There his fellow detainees included a violinist, a cellist and a clarinettist, with the available instruments inspiring the Quatuor pour la fin du temps (Quartet for the End of Time) (1940-41). The premiere took place in freezing conditions at Stalag VIIIA before an audience of inmates and guards, with Messiaen himself playing a broken upright piano.
As a teacher postwar, his early students included European modernists such as Boulez, Goeyvaerts and Stockhausen. Messiaen claimed that he perceived colours when he heard certain musical chords (a phenomenon known as synaesthesia in its literal manifestation); combinations of these colours, he said, were important in the compositional process, notably for Chronochromie (1960). His abiding fascination with birdsong - for the composer, a symbol of the resurrected soul in flight - is reflected in the piano cycle Catalogue d'oiseaux (1958) along with several larger orchestral works. Composed in 1949, Cantéyodjayâ is an experimental rhythmic piece and applies the concept of "total serialism" across duration, pitch, intensity and attack.
2-6. Pierre Schaeffer Cinq études de bruits 16.09
Five Studies of Noises is a collection of five études by Pierre Schaeffer (1910-1995) first assembled in 1948. As such they represent the earliest pieces of musique concrète, (concrete or "real" music), a form of electroacoustic music which uses everyday sounds as a compositional resource. The genre emerged in Europe with the application of new technologies available after the end of the Second World War, notably recordable discs, magnetic tape and editing equipment. Tapes could be sped up, slowed down, reversed, looped and otherwise manipulated, as well as contrasting sounds juxtaposed.
All five études were premiered via Radiodiffusion-Télévision Française (RTF) on 5 October 1948 in a broadcast titled Concert de bruits. The component parts are: (track 2) Etude aux chemins de fer - trains at Batignolles station; (track 3) Etude aux tourniquets - spinning tops and percussion instruments; (track 4) Etude violette - piano sounds recorded for Schaeffer by Pierre Boulez; (track 5) Etude noire - more piano sounds also recorded by Boulez; (track 6) Etude pathétique - saucepans, canal boats, song, speech, harmonica and piano.
Schaeffer was among the first to use recording technology in a creative way, harnessing the power of electronic and experimental instruments in a manner similar to that proposed by Italian Futurist composer Luigi Russolo (whose work he admired), notably the 1913 soundscape Risveglio di una Città (The Awakening of a City). Continued experimentation led Schaeffer to publish a book in 1952, A la Recherche d'une Musique Concrète (In Search of a Concrete Music), a summation of his working methods up to that point. His only opera, Orphée 53, premiered in 1953. Later he leaned more towards to activism, lectures, essays and fiction, including the book Excuse Me, I'm Dying and Other Fabulations.
"Music has to do with sounds," Schaeffer told Electronic Musician magazine in 1986. "So we need to find them somewhere and it is preferred to find musical ones. You have two sources for sounds: noises, which always tell you something - a door cracking, a dog barking, the thunder, the storm; and then you have instruments. An instrument tells you, 'la-la-la-la.' Music has to find a passage between noises and instruments. It has to escape. It has to find a compromise and an evasion at the same time; something that would not be dramatic because that has no interest to us, but something that would be more interesting than sounds like Do-Re-Mi-Fa..."
7. Pierre Henry La Voile d'Orphée 15.38
Like Pierre Schaeffer, composer Pierre Henry (born 1927) is closely associated with early electronics and musique concrète. He became fascinated with the integration of noise into music at an early age, and would study with Messiaen at the Paris Conservatoire. Between 1949 and 1958 Henry worked at the Club d'Essai studio founded by Schaeffer. In 1950 the pair collaborated on collage piece Symphonie pour un homme seul (Symphony for a Solitary Man); two years later Henry went on to compose the first musique concrète to appear in a commercial film, Astrologie, ou le miroir de la vie. In 1958 he left RTF to found his own electronic studio at Apsome. Another of his best-known works is the 1967 ballet Messe pour le temps présent, a collaboration with choreographer Maurice Béjart. Futuriste I in 1975 would revive the noisemaking intonerumori of the Russolo and the Italian Futurists.
La Voile d'Orphée (The Veil of Orpheus) was composed in 1953 while Henry was still a member of the Groupe de Recherche de Musique Concrète, and is considered by many to be his first significant work. The piece blends orchestral, choral and spoken recordings with concrete (ie real) sounds such as trains, footsteps and barking dogs to mysterious and often haunting effect. This recording was realized by Henry at RTF circa 1956.
"Why did I suddenly want to start to work with a new musical universe?" Henry told Hyperreal magazine. "This was at practically the end of my formal musical studies. I have said it many times and I will say it again now. I started to listen to the world around me, outside and in my parents' garden, inside the house where I began my musical studies at the piano and vocal scales. Well, all of it must have been due to my fondness for noises. I started my career as a percussionist quite early, beating on anything around me; furniture, the tables, the drums. I arrived at the moment of creating a noise, and went on to create something entirely new, an unheard sound that was much more complex and extraordinary. Back then I wanted very much to create something strange."
8. Edgard Varèse Poème électronique 8.07
Also known as Edgar, Varèse was born in Paris in 1883, and after a short spell of war service emigrated to New York in 1916. There he founded the International Composers Guild as well as the Pan-American Association of Composers, yet dreamed of a sound that was "set free" and "flowed like a river", and anticipated electronic music by working with the inventor Leon Theremin and the Western Electronic Company on primitive devices. While in America Varèse also collaborated with Marcel Duchamp and Francis Picabia.
The multi-media work Poème électronique was commissioned by Dutch electronics company Philips for their extraordinary pavilion at the 1958 World Exposition in Brussels. Designed by Le Corbusier and his assistant Iannis Xenakis (himself a composer of note), Poème électronique was broadcast over a bespoke sound system consisting of more than 400 speakers, spatially arranged according to Varèse's own prescription. "In the Poème," he said, "I heard my music literally in space for the first time." The composer was by then aged 75, and the radical electronic poem would be his last completed work.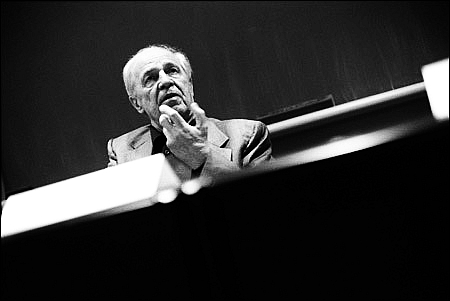 9. Pierre Boulez Sonatine, pour flûte et piano 11.45
Born in Montbrison (Loire) in 1925, Pierre Boulez is a conductor, pianist and polemicist as well as a composer. As a child, Boulez began piano lessons and as well as demonstrated aptitude in mathematics. He pursued the latter course at Lyon before pursuing music at the Paris Conservatoire under Messiaen and Andrée Vaurabourg (the wife of Arthur Honegger). Through Messiaen, Boulez discovered twelve-tone technique, and later on integral serialism. Early in his career he performed as a specialist on the ondes Martenot (cf Fête des Belles Eaux by Messiaen), and became one of the philosophical leaders of the post-war modernist movement towards greater abstraction and experimentation in the arts.
Boulez was dismissive of most works written before 1900, condemning them as mere "nostalgia", founded electronic studio cum think-tank IRCAM, and even led an anti-Stravinsky demonstration during a concert to advance the cause of Schoenberg. He also experimented with methods of "controlled chance", developing his views on aleatory music in the article Sonate, que me veux-tu? (1960): "Why compose works that have to be re-created every time they are performed? Because definitive, once-and-for-all developments seem no longer appropriate to musical thought as it is today, or to the actual state that we have reached in the evolution of musical technique, which is increasingly concerned with the investigation of a relative world, a permanent 'discovering' rather like the state of permanent revolution."
Deceptively titled, Sonatine, pour flûte et piano was composed in 1946 and is an early twelve-tone work. Although relatively short, the piece is full of energy, with impressive melodic leaps, sharp rhythmic and tempo contrasts, and an aggressive quality running throughout. The Sonatine was written on commission for flutist Jean-Pierre Rampal - who never actually played it, due to his extreme and immediate dislike for the work.
10. Jean Catoire Opus 145 4.31
A composer of contemporary classical music, Catoire (1923-2005) was a nephew of the Russian composer Georges Catoire and also studied under Messiaen, then going on to develop his own personal style. Reclusive but prolific, the composer had produced no less than 604 opus numbers by 1996. Indeed Catoire preferred the term "transcriber" to composer, viewing his works as "auditive visions" which were seen rather than heard, then "realised with the objective of revealing sound in its pure state before it has passed through the filter of musical conception."
Catoire wrote for virtually every standard instrumental and vocal combination, as well as works for synthesizer and Tibetan bowls. Most are more than 30 minutes long, and many last for much longer - some up to 12 hours. Opus 145 is a piece for piano composed in 1969. This world premiere recording is by Nicolas Horvath.
11. Philippe Hersant La lande 6.29
Born in Rome in 1948, Hersant studied composition with André Jolivet at the Conservatoire National Supérieur de Musique in Paris. With a varied catalogue of more than 100 works (as well as scores for cinema and theatre), he has achieved broad recognition within the contemporary music scene. Commissions include the French Ministry of Culture, Radio France (the opera Le Château des Carpathes in 1991, and Trio, Violin Concerto), Paris Opera (the ballet Wuthering Heights in 2002), Leipzig Opera (Le Moine noir, in 2006), the Orchestre National de Lyon (Streams, in 2000) and Notre-Dame de Paris (Les Vêpres de la Vierge in 2013).
La Lande (The Moor) is extracted from Ephémères, a cycle of 24 piano pieces written between 1999 and 2003, inspired by Japanese haiku poetry and, in particular, the poems of Matsuo Basho. Dedicated to Olivier Greif, La lande dates from 2001 and is the final piece in the cycle, taking inspiration from Basho's last haiku dictated to his disciples a few hours before his death: Sick on the way / My dreams still travel / the desolate moor.
James Nice