Various Artists \ The American Avant-Garde in the 20th Century [LTMCD 2579]
Following on from our popular primer A Young Person's Guide to the Avant-Garde, LTM now offers a more comprehensive overview of American avant-garde music in the 20th century.
Commencing with early pioneers Charles Ives and George Antheil (including the celebrated, Futuristic Ballet Mechanique of 1924), this chronological double disc collection also includes pieces by émigré arrivals in the New World such as Leo Ornstein, Dane Rudhyar and Edgard Varèse, as well homegrown composers including Henry Cowell, Carl Ruggles and Roger Sessions.
The second half of the double disc set offers works by a number of even more modern modernists, notably Morton Feldman, Harry Partch and the immortal John Cage, whose groundbreaking Sonatas and Interludes for prepared piano is presented in its entirety.
With a generous playing time of 140 minutes, this fascinating double CD set comes with an illustrated booklet featuring detailed historical notes.
Tracklist:
Disc 1:
1. Charles Ives Central Park in the Dark (1906)
2. Leo Ornstein Suicide in an Airplane (1913)
3. Henry Cowell Dynamic Motion (1916)
4. George Antheil Sonata Sauvage (1922/23)
5. Carl Ruggles Angels (1922)
6. George Antheil Ballet Mécanique (1924)
7-10. Dane Rudhyar Tetragram #8 (Primavera) (1928)
11. Edgard Varèse Ionization (1929-31)
12. Roger Sessions From my Diary (Poco Adagio) (1940)
13. Morton Feldman Piece for Four Pianos (1951)
Disc 2:
1-19. John Cage Sonatas and Interludes (1946-48)
20. Harry Partch Ulysses at the Edge (1955)
21. Brion Gysin Recalling All Active Agents (1960)
2xCD booklet features archive images and detailed historical notes. Also available as a digital download.
Reviews:
"If you got as enthralled as we did by the BBC4 series The Sound and the Fury: A Century of Music last year, which explored the revolution in 20th century music, you too will love this series of compilations from LTM. From Charles Ives to Morton Feldman to John Cage, this collection of modernism will have your neighbours banging on the ceiling and have you dad asking, 'Is that what they're passing for music these days?'" (Resident, 12/2014)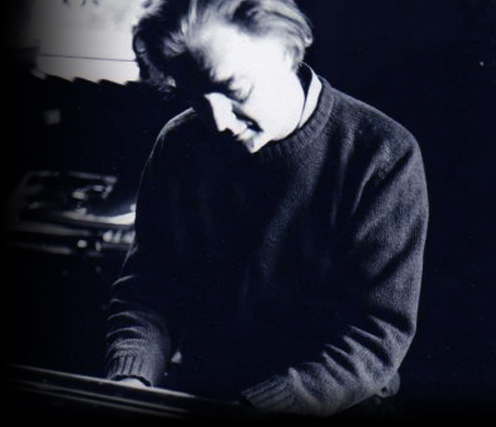 Disc 1:
1. Charles Ives Central Park in the Dark (1906) 9.22
The son of a Civil War army bandleader, Charles Ives (1874-1954) attended Yale before entering the insurance industry, pioneering the concept of estate planning and eventually becoming a millionaire. While at Yale Ives wrote church and choral music in conservative styles, but in 1906 composed what some consider to be the first radical musical work of the 20th century, Central Park in the Dark. The piece evokes an evening by contrasting sounds from nearby nightclubs in Manhattan (playing ragtime, the popular music of the day) with the mysterious dark and misty qualities of the Central Park woods, evoked by strings.
Ives added the following explanatory note to the score: "This piece purports to be a picture-in-sounds of the sounds of nature and of happenings that men would hear some thirty or so years ago (before the combustion engine and radio monopolized the earth and air), when sitting on a bench in Central Park on a hot summer night. The strings represent the night sounds and silent darkness - interrupted by sounds [the rest of the orchestra] from the Casino over the pond - of street singers coming up from the Circle singing, in spots, the tunes of those days - of some 'night owls' from Healy's whistling the latest of the Freshman March - the 'occasional elevated,' a street parade, or a 'break-down' in the distance - of newsboys crying 'uxtries' - of pianolas having a ragtime war in the apartment house 'over the garden wall,' a street car and a street band join in the chorus - a fire engine, a cab horse runs away, lands 'over the fence and out', the wayfarers shout - again the darkness is heard - an echo over the pond - and we walk home."
Ives was among the first composers to engage in a systematic program of experimental music, including polytonality, tone clusters and micro-tones. A second "contemplation", The Unanswered Question, would be written two years later, utilizing an unusual combination of trumpet, four flutes, and string quartet (or orchestra). Located offstage, the strings play slow, chorale-like music throughout, while the trumpet (positioned behind the audience) occasionally plays a short motif which Ives himself described as "the eternal question of existence."
Neither Central Park in the Dark or The Unanswered Question seem to have been performed in public until 1946, with the millionaire composer apparently little concerned with performance. Later works included Three Places in New England, but in 1927 Ives ceased writing altogether. According to his wife, the composer came downstairs one morning with tears in his eyes, and announced that he could compose no more, since "nothing sounds right". Three years later Ives also retired from the insurance industry. He would subsequently revise several earlier works after this time, but no new music emerged. He died of a stroke in 1954 in New York City.
2. Leo Ornstein Suicide in an Airplane 3.42
Born in 1893 in Kremenchuk, a large town in the Ukraine, as a child Ornstein studied at Petrograd Conservatory before emigrating to the United States. Two years after making his New York debut performing standard repertory, Ornstein wrote his first modernist compositions, Dwarf Suite and Danse sauvage. These works were followed by European tours in 1913 and 1914, where his first major performance of 'Futurist' music took place at the Steinway Hall in London on 27 March 1914. Most reviews were hostile. "The audience remained to the end, hypnotised as a rabbit by a snake," carped the conservative Daily Telegraph. "In Three Moods an appalling noise was made by a method which was quite new. It was produced by putting the fingers close together, stiffening the hands and striking alternately down on the keyboard perpendicularly in ramrod fashion as hard as possible, with the loud pedal down. Another startling effect was produced by slapping the upper notes - it did not matter which - in the bass. Mr Ornstein greatly favoured this slapping process, and the second of the Notre Dame Impressions succeeded in suggesting a battle royal of cats and tiles."
Written circa 1913, Suicide in an Airplane is one of Ornstein's most distinctive works, incorporating trademark tone clusters. The score calls for a fast bass ostinato pattern, intended to simulate the sound of engines and capture the sensation of flight; in turn the piece served as an inspiration for Airplane Sonata (1923) by George Antheil. Neglected for several decades, Ornstein would be rediscovered in the 1970s, though much of his output remains unknown. He died in Green Bay, Wisconsin in February 2002, aged 108. Performed on piano by Daniele Lombardi.
3. Henry Cowell Dynamic Motion 3.18
Composer, pianist and theorist Henry Cowell (1897-1965) was born near Palo Alto, California to bohemian parents, receiving little by way of formal education. After initial studies at Berkeley under musicologist Charles Seeger, Cowell moved east to New York, where he received early encouragement from Russian 'futurist' composer Leo Ornstein. In 1916 - while still a teenager - Cowell wrote the atonal piano piece Dynamic Motion, his first important work to explore the possibilities of the tone cluster. The piece provoked much comment and controversy in its day, reaping rich rewards for the young modernist in terms of publicity. Cowell himself cited the New York City subway system as inspiration. While it is difficult to find direct musical references to the these concrete sounds, it may be that Cowell used this imagery to help audiences process the "high power dissonances."
During his first trip to Europe in 1923, Schoenberg invited Cowell to speak to his students in Berlin; elsewhere Béla Bartok sought permission to borrow his tone cluster technique. In its review of a recital at the Wigmore Hall in December the London Times reported that "the wildest things were done with evident care, deliberation at the utmost seriousness." In 1931 Cowell performed at the Bauhaus, and his endeavours would serve as a primary inspiration for John Cage's later development of the prepared piano.
Bisexual, in 1936 Cowell was arrested and convicted on a 'morals' charge involving a 17-year old male. Sentenced to 15 years' incarceration, he spent the next four in San Quentin, but was later granted a pardon. His compositional output from 1940 until his death in 1965 encompassed a wide variety of styles and musics, but never again embodied the bold experimental tendencies of his early career. This performance, by Cowell himself, was recorded in 1963.
4. George Antheil Sonata Sauvage 9.48
The son of Lutheran immigrants from Germany, George Antheil was born in Trenton, New Jersey, in July 1900. Beginning in 1916, Antheil studied piano under Constantin von Sternberg and then Ernest Bloch, from whom he received formal instruction in theory and composition. After giving his first European recital at the Wigmore Hall in London on 22 June 1922, Antheil settled in Berlin, there meeting Stravinsky and developing a cold, anti-romantic, rhythmically propulsive piano style, typified by compositions such as Airplane Sonata (1921), Mechanisms (1922 or 1923), Sonata Sauvage (1922 or 1923), Death of Machines (1923) and Jazz Sonata (1922 or 1923). His best known work is the celebrated Ballet méchanique, written between 1923 and 1925 for eight pianos, percussion, airplane propellers and effects.
In a somewhat fanciful memoir published in 1947, Bad Boy of Music, Antheil claimed that early performances in Berlin, Budapest and Paris provoked such extreme reactions that: "I bought a small thirty-two automatic, and when I arrived in Berlin I went to a tailor with a sketch for a silken holster which was to fit neatly under my arm. I had read about Chicago gangsters wearing their guns in this fashion. From then on, my thirty-two automatic accompanied me everywhere, especially to concerts. Quite a number of observers have commented on my coolness during various riotous concerts which I performed at during those first tumultuous years of the armistice between World War 1 and World War 2. The reason is very simple: I was armed... Without a further word I placed my ugly little automatic on the front desk of my Steinway, and proceeded with my concert. Every note was heard..."
Unencumbered by modesty, Antheil provided the following excited description of a performance at the Champs-Elysées Theatre in Paris on 4 October 1923. "My little group of piano pieces, the Mechanisms, the Airplane Sonata and the Sonata Sauvage were to go on as a prelude to the opening of the brilliant Ballets Suédois of Rolf de Mare. The theatre was crowded with the most famous personages of the day, among others Picasso, Stravinsky, Auric, Milhaud, James Joyce, Erik Satie, Man Ray, Diaghilev, Miro, Artur Rubinstein, Ford Madox Ford and unnumbered others. They had not come to see me, but the opening of the ballet. My piano was wheeled out on the front of the stage, before the huge Léger cubist curtain and I commenced playing. Rioting broke out almost immediately... I felt for the automatic under my arm and continued playing... I remember Man Ray punching somebody in the nose in the front row. Marcel Duchamp was arguing loudly with somebody else in the second row. In a box nearby Erik Satie was shouting, "What Precision! What precision!" and applauding. The spotlight was turned on the audience by some wag upstairs, hurting his sensitive eyes... In the gallery the police came in and arrested the Surrealists who, liking the music, were punching everybody who objected."
This performance of the Sonata Sauvage is by Daniele Lombardi.
5. Carl Ruggles Angels 3.18
Charles "Carl" Ruggles (1876 -1971) was born in Massachusetts and displayed an early admiration for German masters such as Wagner and Strauss. Later Ruggles came to be grouped within the American Five, an aggregation of modernist American composers which also included Charles Ives, John J. Becker, Wallingford Riegger and Henry Cowell, all of whom broke away from European styles. Rejecting tonality, Ruggles wrote "granitic" music which utilized dissonant counterpoint, developing a contrapuntal, non-serial technique.
Ruggles wrote slowly, and his output was comparatively small. Sun-Treader, his best known work, was scored for a large orchestra. Angels is an earlier composition from 1922 for muted brass (six trumpets), later revised. Famous for his prickly personality, and somewhat neglected, Ruggles nevertheless remained on friendly terms with Cowell, Ives, Varèse and Charles Seeger. In later life Ruggles also became a prolific painter.
6. George Antheil Ballet Mécanique (1924) 17.16
In 1924 the artist Fernand Léger invited George Antheil to write music for a Cubist/Dadaist experimental film called Ballet Méchanique. Antheil would later describe his best known and "first major" work as having been "scored for countless numbers of player pianos. All percussive. Like machines. All efficiency. No LOVE. Written without sympathy. Written cold as an army operates. Revolutionary as nothing has been revolutionary." The original score called for 16 synchronized player pianos, two grand pianos, electronic bells, xylophones, bass drums, a siren and three airplane propellers; synchronization difficulties would necessitate a rewrite for a single pianola and multiple human pianists. The piece consist of periods of music and interludes of silence set against the roar of the airplane propellers (in fact large fans). Antheil further puffed the piece as "by far my most radical work. It is the rhythm of machinery, presented as beautifully as an artist knows how."
Always longer than the film itself, Antheil subsequently developed the Ballet Mécanique into a separate performance piece, premiered in Paris in June 1926 amidst no little controversy. The composer followed this with a performance at Carnegie Hall in New York on 10 April 1927, which included an African American orchestra for his Jazz Symphony, as well as a scaled-down version of the Ballet Mécanique, staged with elaborate backdrops of machines and skyscrapers. Unfortunately as soon as the wind machine was switched on "all hell, in a minor way, broke loose", according to the promoter, with the audience obliged to clutch hold of programs and hats. One even "tied a handkerchief to his cane and waved it wildly in the air in a sign of surrender."
Worse still, the untested siren failed to sound on cue, reaching its climax only after the end of the performance as the audience were applauding - or leaving the hall. Like early performances by Italian Futurists using intonarumori, the primitive technology then available largely failed Antheil's grand vision. American critics were hostile, deriding the Carnegie event as "a bitter disappointment" and dismissing the Ballet Mécanique as "boring, artless, and naive."
Antheil went on to claim that his work inspired Erik Satie to co-create Relâche with René Clair and Francis Picabia, and Arthur Honegger to compose Pacific 231, a work often described as Futurist in character, but in fact modelled on Bach chorales. It is difficult to escape the conclusion that Antheil was something of an opportunist, and a braggart too. Nonetheless, H.H. Stuckenschmidt confirms that both the Airplane Sonata and Death of Machines were known to the Bauhaus school in Germany, and performed by their in-house avant-garde orchestra. Indeed in 1927 the Bauhaus advertised a forthcoming book authored by Antheil, Musico-Mechanico, although this did not reach print.
By 1936 the former enfant terrible had relocated to Hollywood to become a composer of orthodox film music, operas and ballets, as well as portmanteau work as a writer, inventor and lonely-hearts columnist. Antheil died in New York on 12 February 1959. This version of the Ballet Mécanique was recorded in 1955 by Carlos Surinach conducting the New York Percussion Group. Antheil himself described this debut recording as "substantially the same as the version first presented in Paris", albeit featuring 4 rather than 8 pianos. "With our present technique with microphones it was not necessary to double the pianos in order to obtain the required sonority."
7-10. Dane Rudhyar Tetragram #8 (Primavera) 10.00
A mystic, author and painter as well as a composer, Dane Rudhyar was born Daniel Chennevière in Paris in 1895. Influenced by Nietzsche as a young man, Rudhyar came to see himself as a precursor of new age cultural evolution, and would go on to write more than a dozen books on astro-psychology. After studies at the Paris Conservatoire, Rudhyar's music brought him to New York late in 1916; there, the following year, his piece Métachorie became one of the first polytonal pieces of music performed in the United States. The composer went on to collaborate with modern dance pioneers Doris Humphrey and Martha Graham, and even appeared as Jesus Christ in Cecil B. de Mille's silent version of The Ten Commandments after moving to California.
Rudhyar became a naturalized US citizen in 1926. His best and most original musical works are probably those composed for solo piano, notably the series of Tetragrams (1920-1968) and Pentagrams (1924-1926). Most consist of brief movements, the composer reasoning that length and its attendant structural demands led to abstraction and away from the sensuous physicality of sound. Tetragram #8 (Primavera) dates from 1928, described by the composer as a celestial meditation on the gentle re-birth of plants. Rudhyar influenced several early 20th-century composers, notably Ruth Crawford and Carl Ruggles, as well as members of the ultra-modernist group centered around Henry Cowell. Indeed in 1924 Cowell paid homage with a solo piano piece, titled A Rudhyar.
Unashamedly arcane, the composer died in 1985, having produced relatively little new music during his middle years. This rendering of Primavera is by Richard Cameron-Wolfe, a student of Rudhyar, whose interpretation was mentored by the composer.
11. Edgard Varèse Ionization 4.53
Also known as Edgar, Varèse was born in Paris in 1883, and after a short spell of war service emigrated to New York in 1916. There he founded the International Composers Guild, as well as the Pan-American Association of Composers, while at the same time dreaming of a sound that was "set free" and "flowed like a river". Varèse would anticipate electronic music by working with the inventor Leon Theremin and the Western Electronic Company on primitive instruments and devices. During his time in America Varèse also collaborated with Marcel Duchamp and Francis Picabia, and contributed a poem to the Dadaist journal 391 after an evening of drinking with Picabia on the Brooklyn Bridge.
Written between 1929 and 1931, Ionization can lay claim to being the first concert hall composition for percussion ensemble alone. Written for 13 musicians and 37 instruments, the title refers to the ionization of molecules, mirrored by Varèse in his music by the expansion and variation of different rhythmic cells. The premiere at the Steinway Hall, New York, on 6 March 1933 was conducted by Nicolas Slonimsky, a sonorous performance described by one gobsmacked critic as "a sock in the jaw." As Varèse himself later explained, "I was not influenced by composers as much as by natural objects and physical phenomena." The composer also acknowledged the influence of the Italian Futurist artists Luigi Russolo and Filippo Tommaso Marinetti on the piece. This version is performed by members of the Columbia Symphony Orchestra.
12. Roger Sessions From my Diary (Poco Adagio) 8.45
A composer, critic, and teacher of music, Sessions (1896-1985) was born in Brooklyn and studied music at Harvard and Yale. His first major compositions came in the wake of visits to Europe during the 1920s and 1930s, and from 1936 onwards he taught at Princetown and Berkeley, where notable students included Milton Babbitt, Elmer Bernstein, Frederic Rzewski and Peter Maxwell-Davies.
Sessions' works written up to 1930 were more or less neoclassical in style, but became modernist in character over the following decades, characterized by flowing lines and daunting structures representing vital "energies that animate our psychic life." Ultimately Sessions would eventually settle on a modified serial style, most of his mature works featuring a blending of twelve tone techniques with free atonal and tonal elements. Extracted from a grouping of four short pieces for piano, From my Diary (Poco Adagio) dates from 1940 and was dedicated to Babbitt.
13. Morton Feldman Piece for Four Pianos 7.18
A major figure, Feldman (1926-1986) was a pioneer of indeterminate music, and an associate of the New York School which also includes John Cage, Christian Wolff and Earle Brown. As a young man Feldman visited Varèse on a weekly basis, and through Cage he was introduced to other composers such as Cowell and Antheil. Thereafter he began to write pieces which bore little relation to existing compositional systems, eschewing the constraints of traditional harmony or serial technique. Notably, Feldman's experiments included graphic forms of musical scoring, such as grids; some specify how many notes should be played at a certain time - but not which notes. His use of chance as a compositional technique in turn played a part in inspiring John Cage to create aleatory pieces such as Music of Changes, where the notes to be played are determined by consulting the I Ching.
Feldman wrote his ground-breaking Piece for Four Pianos in 1957. Here the four pianists follow the same score, beginning simultaneously, but then playing on at their own internal speed. As a result each event is heard once, followed by three further repeats. The effect has been likened to a landscape of delays, or casting a pebble into a pond and then watching ripples spread out from the centre. On this 1959 recording the pianists are Feldman himself, Russell Sherman, David Tudor and Edwin Hymovitz.
His own music was to change radically after 1970, shifting away from graphic notation and arhythmic elements toward more rhythmically precise methods of composition. Several later works also explored extremes of duration. "The composer makes plans," Feldman observed drily. "Music laughs."
Disc 2:
1-19. John Cage Sonatas and Interludes 66.00
A towering giant in the post-war avant-garde, composer and theorist John Cage (1912-1992) is known as a pioneer of chance and indeterminacy in music, as well as non-standard use of musical instruments, and is today lauded as one of the most influential American composers of the 20th century. Following studies under both Arnold Schoenberg and Henry Cowell, Cage became a pioneer of the prepared piano (a piano whose sound is altered by objects placed between, or on, the strings or hammers), for which he wrote several concert pieces and dance-related works.
The best known of these remains Sonatas and Interludes, composed between 1946 and 1948, generally recognized as one of his finest achievements, and significantly more complex than his other works for prepared piano. The cycle aims to express the 8 permanent emotions of the rasa Indian tradition and consists of 16 sonatas, as well as 4 more freely structured interludes. In preparing the piano the position of each bolt or piece of rubber is specified to a fraction of an inch. Cage would later write that Sonatas and Interludes was composed "by playing the piano, listening to differences and making a choice." As a result the work conjures a world of sound which can be variously serene, haunting, percussive and surreal.
Sonatas and Interludes is dedicated to pianist Maro Ajemian, who premiered the piece in New York City at Carnegie Hall on 11 January 1949. This recording by Ajemian dates from 1950 and is sequenced as follows:
1. Sonata I
2. Sonata II
3. Sonata III
4. Sonata IV
5. First Interlude
6. Sonata V
7. Sonata VI
8. Sonata VII
9. Sonata VIII
10. Second Interlude
11. Third Interlude
12. Sonata IX
13. Sonata X
14. Sonata XI
15. Sonata XII
16. Fourth Interlude
17. Sonata XIII
18. Sonata XIV and XV
19. Sonata XVI
20. Harry Partch Ulysses at the Edge 6.42
A composer, theorist and creator of unique musical instruments, Harry Partch (1901-1974) rode the rails as a hobo during the Great Depression, and at various times subsisted as a proofreader, sailor and music teacher, as well as hawking popular songs. A pianist since the age of 14, he had enrolled in the University of Southern California's School of Music in 1920, but was dissatisfied with the teaching and left after two years. Thereafter Partch came to reject the standard twelve-tone equal temperament of Western tradition in favour of "corporeal music", a radical scheme outlined in his 1947 manual Genesis of a Music. Corporeal music posited alternative tunings, intervals and scales, such as octaves with 43 notes, which in turn required bespoke instruments such as the Kithara (a large lyre with 72 strings), the Chromelodeon (a 43-tone reed organ with colour-coded keys) and "Cloud-Chamber Bowls".
His first specialized instrument, the Adapted Viola, took the form of a viola with the neck of a cello joined to it. With good reason, Partch described himself as "a philosophic music-man seduced into carpentry."
Partch partially supported himself with the sales of recordings, which he began making in the late 1930s and issued through his own Gate 5 Records imprint from 1953 onwards. Ulysses at the Edge dates from July 1955. Described as "a minor adventure in rhythm", the piece features alto and baritone saxophones, Diamond Marimba, Bamboo Marimba, voice, and Cloud-Chamber Bowls. "In Ulysses I used my newly-completed bamboo marimba (Boo) for the first time," Partch recalled. "At the time I was writing it the feeling of my hobo years was strong. As a wanderer myself (like Ulysses) I had often been asked the question, 'Have you ever been arrested before?' and it struck me as very humorous to be able to ask another wanderer the same question."
21. Brion Gysin Recalling All Active Agents 1.25
Born in England to Canadian parents in 1916, artist and poet Brion Gysin became a late participant in Paris Surrealism, subsequently meeting author William S. Burroughs in the city after WW2. While neither men were composers per se, their pioneering literary experiments with cut-up text (both on paper and magnetic tape) shares something in common with musique concrète and chance (aleatory) composition.
"William Burroughs and I first went into techniques of writing, together, back in room No. 15 of the Beat Hotel during the cold Paris spring of 1958," Gysin recalled two years later. "Burroughs was more intent on Scotch-taping his photos together into one great continuum on the wall, where scenes faded and slipped into one another, than occupied with editing the monster manuscript... Naked Lunch appeared and Burroughs disappeared... While cutting a mount for a drawing in room No. 15, I sliced through a pile of newspapers with my Stanley blade and thought of what I had said to Burroughs some six months earlier about the necessity for turning painters' techniques directly into writing. I picked up the raw words and began to piece together texts that later appeared as 'First Cut-Ups' in Minutes to Go."
A consummate innovator, Gysin would adapt the cut-up technique to produce what he called "permutation poems", in which a single phrase was repeated several times with the words rearranged in a different order with each reiteration. Many were derived using a random sequence generator within an early computer program created by Ian Sommerville. Commissioned by the BBC in 1960 to produce material for broadcast, Gysin produced audio manipulations including Recalling All Active Agents - a cleverly textured two-track recording in which a tape recorder records sound from a different player whilst randomly speeding up, slowing down, reversing, and advancing the second machine. There was also Pistol Poem, created by recording a gun firing at different distances and splicing the sounds together. Gysin worked extensively with several musicians, notably soprano saxophonist Steve Lacy. He died in 1986.
James Nice