Various Artists \ Erik Satie - Cubist Works 1913-1924 [LTMCD 2406]
Cubist Works presents four works composed by Erik Satie between 1913 and 1924 for his collaborations with Pablo Picasso. These include piano and orchestral versions of his scores for the celebrated 'Cubist' ballets Parade (1917) and Mercure (1924), as well as a seldom-heard organ 'diversion', The Statue Found (1923).
The 60 minute anthology also includes The Puppets are Dancing, written for the French Futurist dancer and poet Valentine de Saint-Point in 1913, and the ludic Trois valses distinguées du précieux dégouté ('Three Disgustingly Precious Waltzes'), a barbed swipe at rival composer Maurice Ravel, premiered at an exhibition of works by Picasso, Matisse and others in 1916.
Tracklist:
1. Les pantins dansent
2. Trois valses distinguées du précieux aégoété
3. Parade (piano, 4 mains)
4. Mercure (piano)
5. Divertissement (La statue retrouvée)
6. Parade (orchestral)
7. Mercure (orchestral)
Solo piano performed by Bojan Gorisek. Booklet includes archive images and detailed historical notes.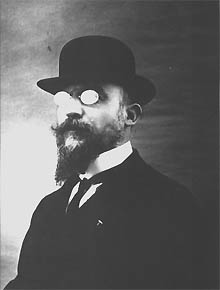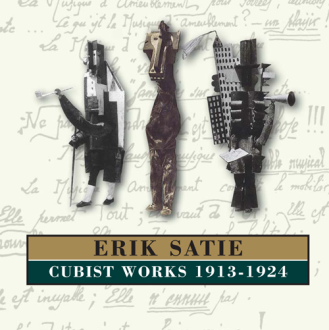 Reviews:
"Cubist Works shows the artist less concerned with playing catch-up with the innovations of other media than unpacking its implications for his own work. The album collects Satie's collaborations with Pablo Picasso, with Parade and Mercure presented in both solo piano and full orchestra arrangements, as well as two lesser-known incidental pieces. The liner notes are excellent, and by drawing out the explicit links between Satie's work and the frenetic, sectarian art world of Paris in the late 19th and early 20th centuries, LTM has done a great service to Satie's legacy, allowing the listener to index just how much Satie was both of and ahead of his time" (Dusted, 06/2007)