ltmcd2323.jpg
The Wake \ Harmony + Singles [LTMCD 2323]
Harmony gathers together The Wake's classic early recordings between 1982 and 1983.
Included are all eight tracks from the original mini-album (Fact 60) issued by Factory in 1982, as well as singles On Our Honeymoon and Something Outside, plus their John Peel session from July 1983. The CD booklet includes full sleevenotes plus an interview from 1983.
A double vinyl edition of Harmony is available on Factory Benelux.
CD tracklist:
1. Favour
2. Heartburn
3. An Immaculate Conception
4. Judas
5. Testament
6. Patrol
7. The Old Men
8. Chance
9. Something Outside
10. Host
11. The Drill (Peel session)
12. Uniform (Peel session)
13. Here Comes Everybody (Peel session)
14. On Our Honeymoon (Scan 45 7")
15. Give Up (Scan 45 7")
Available on CD and digital (MP3 or FLAC). To order CD please first select correct shipping option (UK, Europe or Rest of World) and then click on Add To Cart button below cover image. Digital copies are delivered to customers via link sent by email.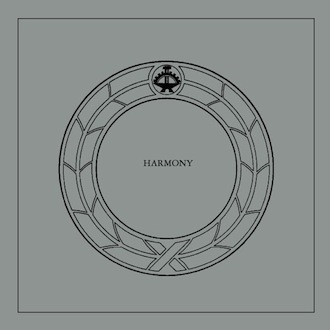 Reviews:
"The first genuine record I can think of for months. Favour is, believe it or not, a hit single for Factory if they cared. If I played it to you and told you it was the new New Order 45 you'd almost certainly say at first how much they've improved... They are on that soaring pitch of optimism, somewhere between Transmission and Glittering Prize. When you hear it, you'll recognise it at once and move away from the recent, gorgeously indecent chart rubbish. This is awake" (Sounds, 1982)
"The Wake excel in melancholy, raising sparseness to an art form, a kind of rain-spattered beauty" (Philadelphia Weekly, 12/2001)
"The Wake were as immersed in Glasgow's Postcard pop as they were in Mancunian angst. There's a distinct Josef K gnarling here, while the circular radiance of Favour foretells Primal Scream's Imperial" (Uncut, 03/2002)
"The songs veer from unsteady, joyous defiance to a broody keyboard-drenched bruised melancholy. Great stuff! The charm of Harmony still hits the spot and has one dancing around the living room" (Tangents, 11/2001)
"The Drill is an affectionate eulogy to New Order's Everything's Gone Green as if played by Josef K" (In Love With These Times, 03/2002)
"A fine example of dour, slow and sombre" (eMusic, 09/2006)
"On Factory, The Wake were never going to trouble the charts with this accessible, yet angular, music - then impossible to place, but with the pop sensibility of the Banshees" (The Arts Desk, 02/2013)