Winston Tong \ Like The Others [LTMCD 2440]
Remastered edition of the 1983 tone poetry album by Winston Tong, the cult visual artist best known as frontman of the group Tuxedomoon. Like the Others was recorded in 1982 and originally released by Les Disques du Crépuscule as a deluxe cassette and book package. Guest musicians include Tuxedomoon cohorts Steven Brown, Peter Principle, Blaine L. Reininger and Bruce Geduldig.
As well as the self-written spoken word cycle Like the Others, the set also incorporates esoteric interpretations of Going Out of My Head and For Your Love, with the added bonus of a French-language version of the title track, Comme les Autres. Digitally remastered from the original master tapes, the album also now includes the rare 1978 film soundtrack recording Wild Boys, along with a Tong auto-interview released as a promo-only 12" in 1985.
Tracklist:
1. Like the Others
2. In a White Room
3. Going Out of My Head/For Your Love
4. Comme les Autres
5. Interview
6. Wild Boys
Available on CD and download. 77 minutes of music.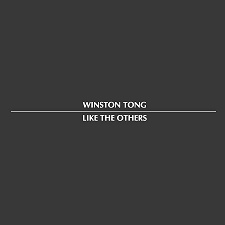 Reviews:
"The literary focus of the release remains central, pitched somewhere between the spoken word/poetic recitation and a series of musical explorations. The core of the original release, the nearly half-hour long In a White Room, features Tong's vivid, yet almost feverish portrayal of a mysterious romantic/artistic relationship over his own gently rythmic piano playing. Weirdly compelling, and made more effective by Tong's gift for drama. And the LTM re-release features two unrelated by intriguing rarities" (All Music Guide, 12/2005)
"The title track is a beautiful four-minute cut where Tong riffs off late-night existential poetry like a bedraggled lounge singer who's down on his luck and a little drunk with self-sympathy, while the album centrepiece In a White Room never drags or gets boring over 24 minutes. This is classic 80s conceptual underground innovation at its very finest" (Exclaim!, 12/2005)