The Blue Orchids \ The Sleeper [LTMCD 2340]
Recorded in 1993, The Sleeper confirms Martin Bramah as a major (though sorely underrated) talent. In addition to surging pop numbers such as Lover of Nothing, Diamond Age, Dream Boat and Butterfly Effect, this polished set also encompasses the soft (Blue Grey Boy) and the sinister (Weird World), along with the intimate ballad Out of Sight, one of Martin's best-realised arrangements to date. In addition to the core album, this expanded CD includes tracks from the singles Sleepy Town, Diamond Age and Secret City.
Tracklist:
1. Weird World
2. Dream Boat
3. Lover of Nothing
4. Blue Grey Boy
5. Diamond Age
6. Butterfly Effect
7. NY Gargoyles
8. The Gun is a Coward's Weapon
9. Dark Matter Kid
10. Love Fiend
11. Out of Sight
12. NY Gargoyles (Secret City Mix)
13. NY Gargoyles (Subway Mix)
14. Moth
15. Sleepy Town
16. Thirst
17. Diamond Age (12" Mix)
18. Sleepy Town (12" Mix)
Digital remaster on CD and download, with running time of 70 minutes. Booklet includes detailed sleevenotes.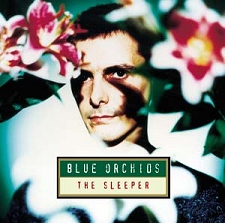 Reviews:
"A deceptive band whose songs have a way of stalking you" (Uncut, 03/2003)
"It's surely time for one of post-punk's most underrated songwriters to get the credit he deserves" (Q Magazine, 04/2003)
"Lover of Nothing and Diamond Age reveal a hitherto well-hidden lighter side. The jittery funk of NY Gargoyles is another highlight" (Leonard's Lair, 02/2003)
"The Sleeper is the grail unearthed for Bramah aficionados. The opening five tracks are probably Bramah's best batch of songs to date. Indeed the less-cluttered version of Diamond Age, the serenely confident Dream Boat and the dignified and defiant Weird World are all on first-name terms with genius. Up there with Josef K's 'Sorry For Laughing' and Shack's 'Waterpistol' in the glorious unearthed treasure stakes. All we need now is a sequel" (Whisperin' & Hollerin', 02/2003)
"Bramah and company are in excellent form, and the recording is top notch. Lover of Nothing is the could-have-been-great single" (Mundanesounds, 05/2003)