Kid Montana \ Temperamental + Singles (2CD) [LTMCD 2516]
Enhanced double CD set from the Belgian synthpop duo, who recorded a string of acclaimed releases for Les Disques du Crépuscule between 1984 and 1987.
Kid Montana was initially the nom de guerre of Jean-Marc Lederman, formerly keyboard player with Digital Dance and Fad Gadget. After an experimental EP on Sandwich Records in 1982, Lederman spent time in London playing with The The and Gene Loves Jezebel, before recruiting American-born singer Dudley Kludt for the second Kid Montana EP, Revisiting Yalta, in 1984. The following year the duo signed with Crépuscule, releasing a run of sophisticated electro-pop records, though mainstream success would elude them.
Temperamental + Singles gathers together the Temperamental album from 1986 with mini-album The Las Vegas Gold Rush and the singles Revisiting Yalta, Spooky, Love May Be Blind and Still Colour Waiting. Featured producers include Marc Moulin and Dan Lacksman (of Telex) and Gilbert Lederman (Berntholer). Digitally remastered, the 2 hour compilation also includes all tracks from rare debut EP Statistics Mean Nothing When You Get On The Wrong Plane from 1982, and three tracks from a final unreleased demo recorded in 1987. The CD further includes MPEG versions of the video clips for Still Color Waiting and Spooky, directed by Serge Bergli.
Full tracklist:
Disc 1
1. Still Color Waiting
2. Love and Trouble
3. Spooky
4. Caesar's Palace
5. The Nicest Guy On Earth
6. The Birthday Present
7. Bigg Little Man
8. She Never
9. Anywhere (Like the Moon)
10. Joey Came Home
11. Temperamental
12. History of Rock & Roll
13. Willow Weep For Me
14. Still Color Waiting (12" mix)
15. Spooky (Halloween Mix)
16. Still Color Waiting (video)
17. Spooky (video)
Disc 2
1. Smiling Faces
2. Tender Complications
3. Nights Like These
4. Elinor
5. No Crocodile Tears
6. Love May Be Blind
7. Finished Before It Starts (demo)
8. First & Last Time (demo)
9. Your Guess Is As Good As Mine (demo)
10. Revisiting Yalta
11. Armoured Car (Version)
12. Fitting the Screen
13. Today
14. The Last Cruise
15. La Passionara
16. Armoured Car
Available on CD and download.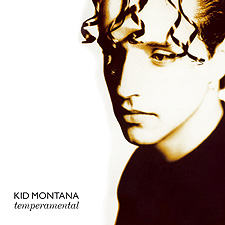 Reviews:
"An early electric throbmaster whose landing craft never hit the beach of fame and success, but LTM releases are essential and the sleevenotes are excellent" (Record Collector, 12/2008)