The Names \ Swimming + Singles [LTMCD 2324]
CD and download from acclaimed Belgian New Wave group The Names. Between 1979 and 1982 the band released a trio of peerless singles: Calcutta, The Astronaut and their classic Factory 45 Nightshift. Their first album, Swimming, originally appeared in 1982 through Crepuscule, and like the singles was produced by Martin Hannett.
This remastered CD combines Swimming with extra tracks including all songs from the Nightshift and Calcutta singles, as well as The Astronaut and two tracks recorded for Crepuscule compilation albums.
Tracklist:
1. Music for Someone
2. Discovery
3. Floating World
4. The Fire
5. Life By the Sea
6. White Shadow
7. Calcutta
8. Postcards
9. (This Is) Harmony
10. Shanghai Gesture
11. Leave Her to Heaven
12. Light
13. Nightshift
14. I Wish I Could Speak Your Language
15. The Astronaut
16. Cat
17. I Wish I Could Speak Your Language (pre-mix version)
Detailed sleevenotes, original Benoit Hennebert artwork.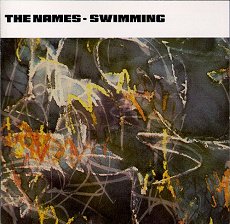 Reviews:
"Intelligent and imaginative" (The Face, 07/1982)
"Classic, disaffected pop" (Top, 04/1991)
"Exhibits many of the fine qualities of early 80s avant-rock: icy brutalism, spectral reverb, tormented vocals, techno-tribal rumbles" (Uncut, 12/2000)
"Swimming retains a gorgeously shrouded, sepulchral mood" (Mojo, 12/2011)
"Heard now, Swimming shimmers like an underwater version of The Cure, crystalline and fractured" (The Arts Desk, 02/2013)
"Dark yet sparkling" (Record Collector, 03/2013)
"A superb and timeless new-wave triumph" (Flipside, 02/2013)