The Other Two \ Super Highways [LTMCD 2553]
Expanded CD edition of the second album by The Other Two, the electronic pop duo featuring Stephen Morris and Gillian Gilbert of New Order. The Other Two came into being in 1990, spurred by Morris and Gilbert's work on television soundtracks, and a temporary lull in New Order activity during which Electronic and Revenge also released albums.
Released in 1999, Super Highways was produced by The Other Two and Tim Oliver, with vocals shared by Gillian and Melanie Williams, best known for her guest vocal on the Sub Sub hit single Ain't No Love (Ain't No Use). The title track was released as a single, featuring remixes by Andy Votel and Cevin Fisher which also included here.
Remastered by Stephen Morris, the CD runs for 76 minutes. The booklet features detailed sleevenotes.
Tracklist:
1. You Can Fly
2. Super Highways
3. The River
4. One Last Kiss
5. Voytek
6. Unwanted
7. New Horizons
8. Cold Feet
9. The Grave
10. Hello
11. Ripple
12. Weird Woman
13. Super Highways (Votel Mix)
14. You Can Fly (Cevin Fisher Mix)
15. Tasty Fish (K-Klass Mix)
A full length bonus disc featuring rare mixes and unreleased tracks by The Other Two is available only to LTM Mailorder customers who buy The Other Two & You and Super Highways together.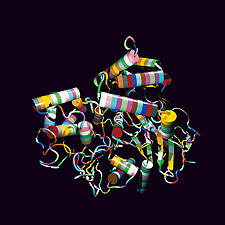 Reviews:
"Morris and Gilbert stick squarely within the boundaries of breezily euphoric Eurodisco, epitomised by the single, We Can Fly, and more stately electro ballads like Unwanted. For variety, there are occasional flirtations with semi-junglist scuttlebeats and a spooked ambient interlude entitled The Grave" (Uncut, 02/1999)