Deux Filles \ Silence And Wisdom + Double Happiness (2xCD) [LTMCD 2577]
Back in 1982, many were happy to believe that Deux Filles really were tragic French orphans Claudine Coule and Gemini Forque. In reality, the ambient/instrumental duo comprised Simon Fisher Turner, former child star/teen idol and future soundtrack composer, and songwriter/technician Colin Lloyd Tucker.
As Deux Filles the pair released two highly collectable albums: Silence & Wisdom (1982) and Double Happiness (1983), both of which are included in this deluxe digipack 2xCD package. Remastered by Colin Lloyd Tucker, the booklet features interviews with Turner and Tucker along with a multitude of charming archive images.
Full tracklist:
1. The Letter
2. L'Intrigue
3. Drinking at a Stream
4. Oakwood Green
5. Children Of Clay
6. Sur la Plage
7. Her Master's Voice
8. The Draw In Room
9. She Slides
10. Fleur's Doll
11. Mortuary
12. The City Sleeps
13. Silence and Wisdom
14. Festival
1. Our English Friends
2. Piroette
3. The Third Movement
4. Play Room
5. Starboard She Said
6. Los Estrellas
7. Albert the Mud Fish
8. Who Art in Heaven
9. Shackleford Breeze
10. 2 Blind 2 See
11. Zazinthos
12 Air Tube
13. Little Brown Jig
14. Tongues
15. Shalama
16. The Sun on the Sea
17. Interlude
18. The Snow Falls and the Village Is Overflowing With Children
19. Double Happiness
A limited edition of 100 copies signed by Claudine and Gemini, complete with an exclusive insert and a copy of the Tobacco Perfecto CD (featuring rare solo track My Darling by Gemini) is exclusively available from LTM Mailorder at £25.00 per copy.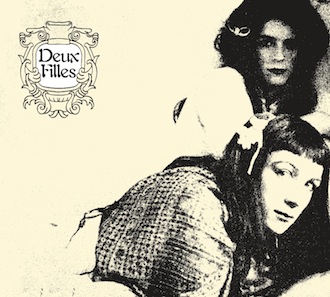 Reviews:
"Sulty atmospheres, dreamy layers of music" (Uncut, 02/2013)
"Drifting and wistful, they're a pair of lost ambient gems dragged back into the limelight. With excellent sleevenotes and period photos, this reissue should be snapped up. 4 stars" (Record Collector, 02/2013)
"With numerous friends, including versatile Matt Johnson and Annie Hogan, the girls have built an insular solitude which breathes calm and order. Like an early French film soundtrack with melodramatic overtones, the sound is jagged and disjointed but never harsh. Lilting guitars and ample use of echo smack of Vini Reilly, relying on the hypnotic qualities of the sound rather than abrasive noise" (Sounds, 03/1983)