Extended CD and digital reissue of the debut album by Swedish pop sophisticate Virna Lindt, originally released by The Compact Organisation in 1983.
Written and produced by Virna Lindt and Tot Taylor, Shiver delivers 13 slices of chic, Cold War pop informed by 1960s spy thriller soundtracks and musique concrete, including singles Attention Stockholm and I Experienced Love. This new edition also features 3 bonus tracks, including The Windmills Of Your Mind, a rare Michel Legrand cover originally recorded for the Crépuscule movie compilation Moving Soundtracks. The CD also features a deluxe 12 page booklet featuring original artwork and a detailed dossier on Virna Lindt.
Tracklist:
1. Attention Stockholm
2. Shiver
3. Pillow Talk
4. Swedish Modern
5. I Beat the System
6. The Dossier On Virna Lindt
7. Episode One
8. Intelligence
9. Underwater Boy
10. Letter to Sergei
11. The Windmills Of Your Mind (version)
12. Groom
13. I Experienced Love
Available on CD and download.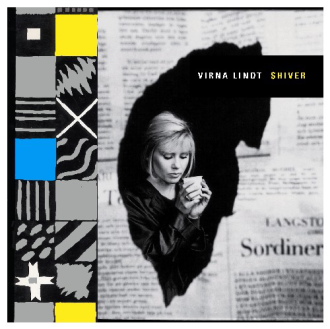 Reviews:
"Intrepid undercover agent disguised as a top international fashion model sets out on a secret mission behind the Iron Curtain, armed only with a firm sense of fair play and a gadget-filled powder compact" (NME)
"Euro-eccentric. Virna Lindt casts herself as a mysterious blonde in a loving pastiche of Continental movie music" (Sounds)
"Only the surly amongst you can fail to acknowledge the splendour of Virna Lindt's new single I Experienced Love single, and the equally thrilling Shiver LP, the epitome of Compact's sleek, chic Sixties tease" (The Face)
"Imagine a pastiche of all those old Sixties spy series, like Danger Man, The Avengers and The Man From Uncle. Well, this would be the perfect soundtrack to go with it" (London Evening Standard)
"I shouldn't be liking it, but this pop-corn is irresistible" (NME)
"Virna Lindt epitomized the Compact mix of sophistication and kitsch. Her songs are ripe with allusions to international espionage and Bergman films, her vocals whispered atop backing tracks of cool jazz, sound collage, and vintage soundtrack gestures. If you are the sort of music lover who can name every Bond girl, this stuff is for you" (The Stranger, 06/2007)