Dislocation Dance \ The Ruins of Manchester/Cromer (2CD) [LTMCD 2570]
Deluxe double CD package combining two studio albums by alt.pop pioneers Dislocation Dance: The Ruins of Manchester (2011) and Cromer (2005), both helmed by Ian Runacres and Phil Lukes.
"Both albums call upon personal history," explains Runacres. "Cromer evokes childhood summers on the Norfolk coast, while Ruins reflects an affection for a pre-renaissance, pre-90s investment Manchester."
Full tracklist:
1. Yes
2. Stop Breathing
3. Snakes and Ladders
4. August Sun
5. Night and Day
6. Between the Lines
7. Crash
8. The Ruins of Manchester
9. Never Be the Same
10. Hangfire
11. Mesmerised
12. Get On Home
13. Yes (reprise)
1. Sanctuary on a Train
2. Cromer
3. What Can the Matter Be?
4. Broken In Two
5. Button Your Lip
6. Colour Story
7. Darkness Falls
8. I Went Home
9. Happy Walking
10. Long Way Down
11. Your Beautiful Friends
12. The Life and Soul
13. Short Honeymoon
14. All In Your Head/Headlong
Available to buy at £12.00 from LTM Mailorder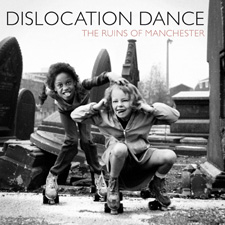 Reviews:
"Disarmingly pretty and melodic" (Q Magazine, 05/2005)
"Dislocation Dance's eye and ear for understated funk/post-punk with a certain retrospective glance make these efforts almost perfectly conceived" (All Music Guide, 05/2012)
"Elements of funk and jazz inform their indie guitar base on The Ruins of Manchester, serving up a compelling menu of melodic gems. Tracks such as I Stopped Breathing, complete with string arrangements and a trumped solo, captivate the ear" (Record Collector, 08/2012)