Severed Heads \ Rotund For Success [LTMCD 2404]
Originally released in 1989, Rotund For Success saw Severed Heads flirt with mainstream success, notably on Robert Racic's seamless mixes of slinky dance tracks Greater Reward and All Saint's Day which truly set the album apart.
Tracklist:
1. All Saints Day
2. Triangle Tangle Tango
3. Bad Times Too
4. Midget Sings
5. Seven Miles
6. Greater Reward
7. Big Car Intro
8. Big Car
9. First Steps
10. Rotund For Success
11. L.F.M.
12. Chasing Skirt
13. All Saints Day (Original Mix)
14. Bad Times Three
15. Star Spangled Bradbury
16. Bombs Fell
17. L.F.M. Part Two
CD digitally remastered by Tom Ellard. Booklet contains a detailed band biography by Bernie Maier, as well as notes by Ellard. DELETED.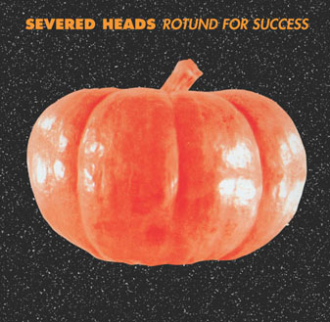 Reviews:
"Rotund For Success is one of the group's better efforts, focusing more on actual songs than avant-garde experimentation. Main Head Tom Ellard suceeded in crafting several surprisingly catchy pop-friendly tunes, especially All Saints Day, Greater Reward and Big Car. Producer Robert Racic's appearance behind the boards is a big plus" (All Music Guide, 07/2005)
"Lies somewhat comfortably on the timeline of Severed Heads' natural progression from dark industrial towards more accessible dance. While decidedly reaching for more mainstream success, music lovers not limited solely to difficult listening and elitist esoterica will find Rotund For Success both a worthwhile treasure and (on another level) an upbeat throwback to a time where electronic dance music was still going through growing pains" (brainwashed.com, 2005)
"Easily Severed Heads' most accessible work, this album actually sounds quite pop-ish, until you listen closer and note the underlying weirdness" (amazon.com, 2005)
"Severed Heads jettisoned willful weirdness and moved into politely presentable synth-dance-pop on Rotund For Success, an unnervingly plain-sounding record, although Ellard's lyrical sensibility is unnervingly off-kilter and flashes of a twisted mind erupt now and then in the mix" (Trouser Press)