Virna Lindt \ Play/Record [LTMCD 2489]
Remastered CD and digital edition of Play/Record, the second album by Swedish pop sophisticate Virna Lindt, originally released by The Compact Organisation in 1985. Written and produced by Virna Lindt during a three-week holiday in London, Play/Record addresses girls who cannot stand the colour red, the numbing effect of the new media, and subterfuge and skulduggery in her adopted home town (single My Home Town).
Tracklist:
1. Add It Up
2. Whistle Wind
3. My Home Town
4. Burn
5. The Crack-Up
6. Festivo
7. Under the Stars
8. Wild Strawberries
9. Any Colour But Red
10. Whistle Wind (Reprise)
11. Play/Record
12. My Favourite Ring
Available on CD and download, digitally remastered by collaborator Tot Taylor. CD features 12 page booklet featuring original artwork and liner notes.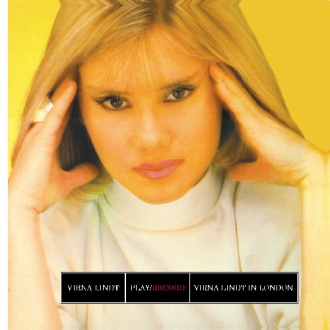 Reviews:
"Ms Lindt deftly conveys a sense of breezy, delirious Sixties camp. Arch instrumentals such as the title track and Add It Up are nothing short of wondrous, and the album is a delightful and accurate evocation of a period when music was allowed to be fun" (Melody Maker)
"A uniquely crafted voiceover masterpiece, the diverse tempo moves from the sunny waft of single My Home Town to the more sombre tones of Any Colour But Red" (Sounds)
"Lush, intelligent and very, very sexy" (Underground)
"I love women who can't sing. I don't mean tone-deaf, but the type of artist the French call a diseuse, ie a performer who recites lyrics over music. Vocalists who do not even attempt to carry a tune - even when it may be as close as the piano accompaniment - because it's just too cumbersome, and, really a girl can't be expected to hold anything heavier than a cocktail in these shoes" (The Stranger, 06/2007)
"Good reissue, full of icily Continental pop" (Word, 11/2007)
"As it snows, Virna pulls up the collar of her fur coat and lays down a suitably filmic soundtrack" (Sounds, 11/1985)