Lowlife \ Permanent Sleep + Rain [LTMCD 2390]
Permanent Sleep + Rain combines six track mini album Rain (released in 1985) with all eight tracks from Lowlife's debut album proper Permanent Sleep from 1986. By way of an added bonus, this expanded edition also includes From Side to Side (original mix) from the EP Vain Delights. The booklet features liner notes by journalist and former manager Brian Guthrie, as well as photos and ephemera.
Tracklist:
1. Coward's Way
2. As It Happens
3. Mother Tongue
4. Wild Swan
5. Permanent Sleep
6. A Year Past July
7. The Betting and Gaming Act 1964
8. Do We Party?
9. Sometime: Something
10. Reflections of I
11. Gallery of Shame
12. Sense of Fondness
13. Hail Ye
14. Again and Again
15. From Side to Side (version)
Digitally remastered on CD and download, 70 minutes of music.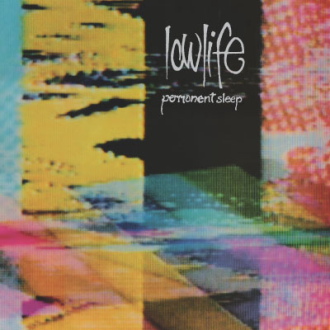 Reviews:
"Heggie's nonchalant, imposing bass shapes these gems, constructing enticing, webbed patterns of sound driven by an Echo-type rock momentum" (Melody Maker, 02/1986)
"Once you've heard its majesty and shared in its journey you won't want to part with it for love nor money" (Melody Maker, 08/1986)
"Lowlife construct their deep atmospheres through hynotically mysterious songs, an the album glides gracefully from beginning to end with tantalising intensity" (Sounds, 07/1986)
"Through a wash of guitars and effected vocal lines, Lowlife meander like a slow and beautiful dream, slipping into gear to hammer home that killer punch. Never overpowering, Permanent Sleep is further enhanced by some wistful and charming melodies that readily set the nerve ends on edge. Magnetic" (Q Magazine, 08/1986)
"A magnificent and lush sound, layered and tactile" (Music Week, 08/1986)
"Perfects a dark majesty all of their own making" (Leonard's Lair, 03/2006)