Section 25 \ Love & Hate [LTMCD 2318]
The last Factory album by the original iteration of Section 25. This extended 72 minute remaster of Fact 160 also offers bonus tracks, including a Bernard Sumner remix of Bad News Week (FAC 157) as well as Crazy Wisdom and The Guitar Waltz from the FBN 45 maxi single.
Also featured are four instrumental demo versions, along with unreleased track Just To Be With You. CD sleevenotes include detailed biography.
Tracklist:
1. Sweet Forgiveness
2. Bad News Week
3. Crazy Wisdom
4. The Guitar Waltz
5. Sprinkling Petals Into Hell
6. Warhead
7. Gymnopedies
8. Shit Creek No Paddle
9. Conquer Me
10. Last Man In Europe
11. Carcrash
12. Bad News Week 12" Mix (from FAC 157)
13. Crazy Wisdom (demo)
14. The Guitar Waltz (demo)
15. Last Man In Europe (demo)
16. Carcrash (demo)
17. Just To Be With You
LTMCD 2318 is currently deleted on CD, and has been replaced by FBN 45 CD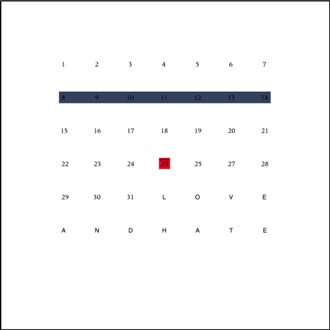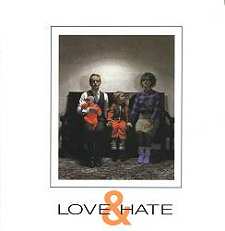 Reviews:
"The mood that produced titles like Shit Creek No Paddle meant gung-ho presence. Harder staccato edges and fleshier arrangements helped escape the New Order shadow" (Q Magazine, 08/1999)
"A superlative collection of Dalek folk songs and abrasive proto-techno. Surprisingly prescient and potent back catalogue" (Uncut, 08/2000)
"Enough bonus cuts, original versions, charming sleevenotes, good job. Why weren't they massive?" (Boomkat, 02/2007)
"Given a twinkling insistent production by New Order's Bernard Sumner and ACR's Donald Johnson, Crazy Wisdom sounds confident, majestic even, without breaking stride. It remains one of Section 25's most enduring releases, yet tricky to track down in its day. If you like hefty synth-pop with a beautiful melody to rival the likes of OMD, Pet Shop Boys and, yes, New Order, check it out - and ramp up the speakers for the closing 60 seconds of punishing electro ear-burn" (Flipside, 06/2013)