Kalima \ Kalima! + Singles [LTMCD 2407]
Originally released in March 1988 on Factory Records (Fact 206), Kalima! was the group's second collection of "cool, swingin' cuts to smokey, smooching, moonlighting, 4 am-ing romantics. Where the Downtown 'wow' types meet the Uptown serious collectors, and the talk is loud but never cheap."
The album was also the first on which Kalima escaped from the shadow of A Certain Ratio, after the original Night Time Shadows line-up splintered to allow Martin Moscrop, Jeremey Kerr and Andy Connell to concentrate on ACR. In their place came new musicians David Higgins, Matthew Taylor, Bernard Moss and Warren Sharples.
Tracklist:
1. That Twinkle (In Your Eye)
2. Casabal
3. Sad and Blue
4. Over the Waves
5. Now You're Mine
6. The Strangest Thing
7. Special Way
8. Autumn Leaves
9. Julan
10. Weird Feelings
11. The Dance
12. Rainforest
13. Whispered Words
14. Sugar and Spice
15. In Time (Version)
This remastered CD and download contains six bonus tracks drawn from the singles Weird Feelings and Whispered Words, as well as rare song Rainforest, previously only available on an Artists For Animals benefit compilation. The booklet features sleevenotes and images.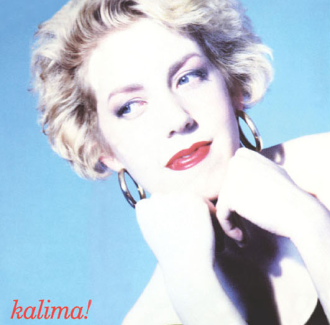 Reviews:
"I love the music of Kalima. Easy listening for difficult people" (Melody Maker, 1988)
"Kalima more brass-driven, and revamped" (All Music Guide, 2005)