The Room \ Indoor Fireworks [LTMCD 2405]
Indoor Fireworks was originally released in April 1982. Produced by the band along with manager Dave Kitson, this first album by The Room includes popular singles Things Have Learnt to Walk That Ought To Crawl and In Sickness and In Health. Our expanded remaster also includes three rare b-side tracks from singles, and six live tracks recorded in Vancouver on the band's first American tour in July 1981, when they were joined by guest keyboard player Eric Drew Feldman, of Captain Beefheart's celebrated Magic Band. Liner notes by frontman Dave Jackson.
Tracklist:
1. No Dream
2. Escalator
3. Rewind
4. Chatshows
5. This Party Stinks
6. Heat Haze
7. Conversation
8. Things Have Learnt To Walk That Ought To Crawl
9. Candle
10. Bated Breath
11. In Sickness and In Health
12. Dreaming of Flying
13. The Whole World Sings
14. Waiting Room
15. Conversation (live)
16. Escalator (live)
17. Heat Haze (live)
18. This Party Stinks (live)
19. Fever (live)
20. In Sickness and In Health (live)
Available on CD and download.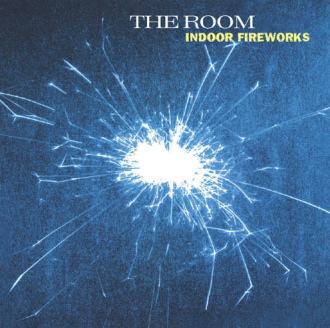 Reviews:
"Dark 1982 epic that convincingly tows the line located somewhere between Joy Division and Echo and the Bunnymen" (Magnet, 03/2005)
"Still sounds like a hip and stark adjunct to the cool alternative sounds that came outta Liverpool post-punk. Vulnerable, zingy and intelligent" (Whisperin' & Hollerin' 04/2005)
"A record in keeping with the glum, post-punk noises of the early 1980s" (Leonard's Lair, 04/2005)
"Fans awaiting a new Echo and the Bunnymen album - or better yet, hoping a hitherto undiscovered old one is unearthed - your prayers have been answered. Belated reissue by a much-lauded band" (Record Collector, 6/2005)