The Room \ In Evil Hour / Clear! [LTMCD 2416]
In Evil Hour is the second album In Evil Hour, originally released in November 1984. Produced by John Porter (cf The Smiths) and Television personality Tom Verlaine, In Evil Hour offers well-regarded singles Jackpot Jack and New Dreams For Old, as well as stand-out tracks such as Crying Red and Calloused Hands. This extended remaster also includes two previously unreleased outtakes in Run Like a Bastard and In My Evil Hour, the latter another Verlaine production. The CD also includes all six tracks from the band's transitional 1983 mini album Clear!. Liner notes by Dave Jackson.
Tracklist:
1. A Shirt of Fire
2. Whirlpool
3. Naive
4. Crying Red
5. The Friendly Enemy
6. New Dreams for Old
7. Calloused Hands
8. Half Forgotten Thing
9. Jackpot Jack
10. In My Evil Hour
11. Run Like a Bastard
12. New Dreams for Old (7" Version)
13. Ringing
14. Numb
15. The Ride
16. Never
17. Sleep Tight
18. On the Beach
Available on CD and download.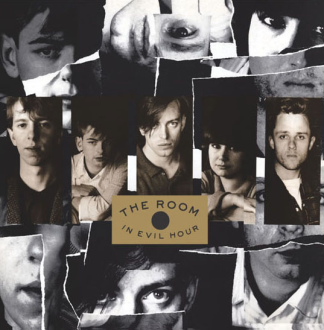 Reviews:
"The main skills of Dave Jackson and his fellow musicians lay in their ability to move effortlessly from melancholic verses to euphoric choruses. It's hard to fathom why they weren't held in the same esteem as Lloyd Cole and the Commotions or The Smiths. Another lost classic" (Leonard's Lair, 11/2004)
"It's glorious to hear these songs in digital form. Magnificent - excellence abounds" (Whisperin' and Hollerin', 11/2004)
"Significant growth from their debut album, a sprightly pop rush of flushed guitars and delectable keyboards" (The Big Takeover, 03/2005)