Lowlife \ Godhead + Black Sessions Pt. 1 [LTMCD 2457]
Godhead is the third studio album by Lowlife, originally released in 1989. Produced by the band with Ted Blakeway, it marked the departure of guitarist Stuart Everest, and also saw the group become an albums-only outfit. This expanded remaster also features 5 bonus tracks, comprising the first half of the legendary 'Black Sessions' demo album, released in 1988 in a limited edition of just 250 copies.
Tracklist:
1. In Thankful Hands
2. Where I Lay, I'll Lie
3. Marjory's Dream
4. I Don't Talk To Me
5. Drowning Leaves
6. Bittersweet
7. River of Woe
8. I, the Cheated
9. Missing the Kick
10. Forever Filthy
11. Neverending Shroud
12. The Beggar's Burning Bush (demo)
13. Moved to Tears (demo)
14. Acrid Tongue (demo)
15. River of Woe (demo)
16. Where I Lay, I'll Lie (demo)
Digital remaster on CD and download.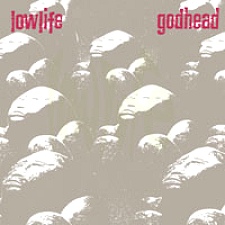 Reviews:
"Still contains its fair share of gothic melodrama, while indicating a willingness to lighten their material a little to make it more accessible. What really adds value is the inclusion from five tracks from the rare Black Sessions promo, where the stripped down demos are a perfect setting for Craig Lorentsen's resonant and fragile voice" (Leonard's Lair, 09/2006)
"A paradigm of the sombre British new wave sound, and years ahead of Interpol or Editors" (PopNews, 02/2007)
"Godhead continues their legacy of ephemeral, elusive and aching swirlpop. Lowlife are masters of melancholy" (Melody Maker, 1991)
"Godhead deserves serious attention" (Music Week, 1990)
"Scrambles higher than the sum of its influences, and if not exactly the head of God this is about halfway up his midriff. Buy it" (Melody Maker, 1990)