Digital remaster of the third and fourth Spherical Objects albums, released in 1980 and October 1981, both sets featuring Steve Solamar joined by different musicians including Roger Blackburn and Roger Hilton. Booklet includes archive images and detailed liner notes, with contributions from chief Object Steve Solamar.
Tracklist:
Regular Condition
Take a Chance
The Root
Don't Worry About Me
The Final Part
Buy It
Moving on the Run
Mama Tried
Places and Spaces
The Conductor
Set Free
One Way Out
Terminal Romance
Cruellest Twist
Jericho
Memories In Blue
Thirst
Don't Ask
Wipe
Resting Place
No Man's Land
Available on CD and download.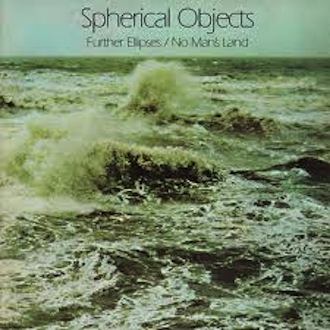 Reviews:
"Further Ellipses sees something of a departure from Solamar's previously far rougher, DIY sound, and incorporates brash, honking sax and melodically-charged synth and guitar lines, which convene with especially favourable results on shorter, more aggressive cuts like Buy It, whose coarseness is an antidote to the slightly too smooth for its own good The Final Part. No Man's Land abandons much of the more electronic, jazzier touches in favour of a more rock-centric impetus, something brilliantly underlined by Wipe which shamelessly half-inches its chorus from Alice Cooper's No More Mr. Nice Guy" (Boomkat, October 2008)
"Spherical Objects were one of those interesting bands who chose not to engage with the speeded-up heavy metal of punk rock itself, but instead draw on the musical heritage that already existed along with newly-fuelled DIY ethics and possibilities that punk theorists threw up. Spherical Objects seemed to have some links with the Manchester Musicians' Collective, which included members of classical, jazz and rock fraternites, and as a band they saw no reason to write off saxophone or keyboards in the name of fashionable revolution. So Spherical Objects' music is all sharp angles and rhythms, but it is also rooted in songwriting, with all the wordplay and self-expression that implies and involves. The keyboards are reminscent of early Pere Ubu or the first Magazine LP, wandering all over the place in contrast to the main melody or rhythm, and the occasional guitar solos are short and linear; likewise the songs. I've always liked the slightly nasal and awkward vocals of Steve Solamar, but I know it can be a problem for newcomers to the band. Stick with it - it's worth it" (Stride, April 2009)