Kalima \ Feeling Fine [LTMCD 2449]
Album number three from Kalima, originally released on Factory (Fact 249) in August 1990 and the record on which the second iteration of the band truly hit their stride. The two bonus tracks are taken from the Shine remix single (Fac 269), featuring club-friendly mixes by Gilles Peterson, Patrick Forge and Tim Oliver.
Tracklist:
1. Shine
2. A Thousand Signs
3. Take It Easy
4. Interstella
5. All the Way Through
6. Big Fat City
7. The Groovy One
8. Azure
9. Unreal
10. Shine (Vibrazonic Dub Mix)
11. Shine (Concrete Mix)
Available on CD and download. Booklet contains liner notes and Kalima images.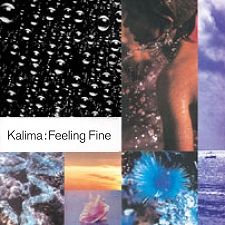 Reviews:
"Still a very fresh album, and every track would sit well in a modern chill-out set. A solid and timeless piece of work" (Discogs, 03/2004)