Section 25 \ Eigengrau [GG 179]
Blackpool's most famous music export Section 25 are best known for being on Manchester's legendary Factory label. They were labelmates of Joy Division and were produced by Martin Hannett in their early days.
Vienna label Klanggalerie think that Section 25 are not only known and loved in the postpunk scene, but also in the avantgarde and Industrial genres. So they asked some great bands from those scenes to remix classic SXXV tracks.
The result is an incredible variety of styles and approaches, yet the whole album sounds homogenic. Experience a different and new Section 25. The postpunk roots are still present and correct, but the collaborators have taken their songs to a new level where avantgarde meets rock and electro.
Tracklist:
1. Girls Don't Count (Atomizer Remix)
2. Beating Heart (Absolute Body Control Remix)
3. Desert (7JK Remix)
4. Colour Movement Sex and Violence (Monoton Remix)
5. Inner Drive (Dust Orchestra Remix)
6. Looking From a Hilltop (Wrangler/Stephen Mallinder Remix)
7. Desert (Samy Morpheus and Erge Storman Version)
8. The Process (Volcano The Bear Remix)
9. Uberhymn (DDAA Remix)
10. Desert (Shane Fahey Remix)
11. New Horizon (23 Skidoo Remix)
12. Girls Don't Count (Renaldo and the Loaf Remix)
13. Desert (:zoviet*france: Remix)
14. Dirty Disco (Prosumer Edit)
Available on digipack CD.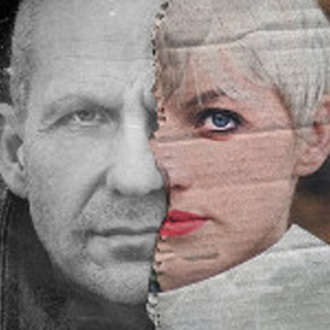 "A brave effort, Eigengrau doubles up as both a serviceable introduction to a band crying out for a new generation of admirers and a showcase for some smart remix work throughout" (Flipside, 07/2013)