Anna Domino East and West + Live in Japan [LTMCD 2383]
First release on CD of the debut mini-album by Anna Domino, originally released by Les Disques du Crépuscule in 1984. East & West was recorded in Brussels with guest contributions from Virginia Astley, Blaine Reininger (Tuxedomoon) and Luc Van Acker. The five tracks include her first single, Trust In Love, as well as a beguiling cover of Aretha Franklin's Land Of My Dreams. Rare b-side track Repeating is also included.
An extra treat comes with the inclusion of seven live tracks recorded at Parco in Tokyo, Japan, in January 1987. Professionally recorded for a mooted live album, Anna's crack band includes guitarist Michel Delory and former Associate Alan Rankine. Highlights include two otherwise unrecorded songs (Change and Just Too Much), and a superb 12 minute version of Caught.
Tracklist:
1. With the Day Comes the Dawn
2. Land of My Dreams
3. Review
4. Everyday I Don't
5. Trust In Love
6. Repeating
7. Rythm (live)
8. My Man (live)
9. Take That (live)
10. Change (live)
11. Just Too Much (live)
12. She Walked (live)
13. Caught (live)
CD and download remastered from the original master tapes. Booklet includes sleevenotes.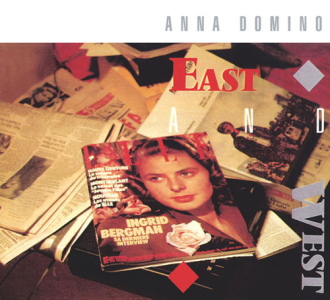 Reviews:
"The way Anna lingers out desire, as if wounded by apprehension, is quite exquisite" (NME, 11/1983)
"The wounded fragility of Anna's voice is a definite plus. Her approach is not a million miles away from The Raincoats, which is obviously no bad thing" (Melody Maker, 12/1983)
"Land of My Dreams is a song of thrilling poignancy and confident, lonely calm" (NME, 03/1984)
"Tender panache, intoxicating sound" (Melody Maker, 04/1985)
"Fans of femme folk-new wave (Raincoats, Young Marble Giants etc) should check out this mini album even though the artist floats her lyricism in a gentle electronic wash, and doesn't appear to hail from Britannia. Me, I'm a fan of early Tom Tom Club, Velvets-era Nico, and Maureen Tucker singing Afterhours. Hypnotic with no cosmic aspirations, she could be labelled spaced out, but in a dreamy, nicely sophisticated way" (Robert Christgau, 1984)