Anna Domino \ Dreamback (Best Of) [LTMCD 2418]
Dreamback offers 16 of Anna's finest songs recorded between 1984 and 1996. Singles include 'Rythm', Summer, Take That, Zanna, Tempting, Lake and Tamper With Time, along with key tracks from all her albums: East and West, Anna Domino, This Time and Mysteries of America.
Featured producers include Marc Moulin, Alan Rankine, Arthur Baker, Flood and Anton Sanko. Dreamback also includes the newer title song, Dreamback.
Tracklist:
1. 'Rythm'
2. Summer (7" mix)
3. Take That
4. Caught
5. Zanna
6. Time for Us
7. She Walked
8. Tempting
9. Lake
10. Hammer
11. Luck
12. Bonds of Love
13. Tamper With Time
14. 88
15. Dreamback
16. Land of My Dreams
Available on CD and download.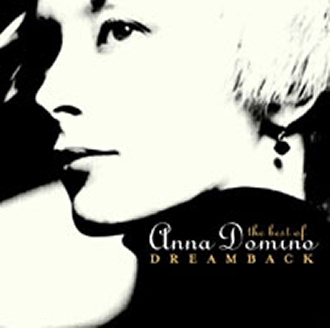 Reviews:
"Anna Domino's sensual voice, insightful lyrics and the tiny atmospheres encircling her arrangements offer more for the pop connoisseur" (The Big Takeover, 09/2004)
"A handy overview, Dreamback fulfils its brief and then some. It's incredible that she hasn't gained wider attention" (All Music Guide, 10/2004)
"The cream of Anna Domino's extensive catalogue" (Brainwashed, 2005)