Paul Haig \ Coincidence Vs Fate [LTMCD 2380]
Originally released in 1993 by Les Disques Du Crépuscule, Coincidence Vs Fate is Paul Haig's fourth solo album and ranks among his best and most adventurous work. Variously produced by US dance luminaries Curtis Mantronik and Lil' Louis, as well as British production team The Chimes, the material veers from chilled dance (Flight X) to slinky fidget Latin (My Kind) via a lush cover of the Suicide ballad Surrender, as deceptively surreal as any David Lynch movie.
Bonus tracks include remixes of the singles I Believe In You and Flight X.
Tracklist
1. I Believe In You
2. Flight X
3. Born Innocence
4. My Kind
5. Si Senorita
6. Right On Line
7. Out Of Mind
8. Surrender
9. Stop and Stare
10. Coincidence Vs Fate
11. Dub Organiser
12. The Originator
13. 1959
14. Flight X (Long Flight Mix)
15. I Believe In You (Mix)
16. Heaven Help You Now (93 Remix)
Remastered for CD and download, the booklet features new cover art and detailed sleevenotes.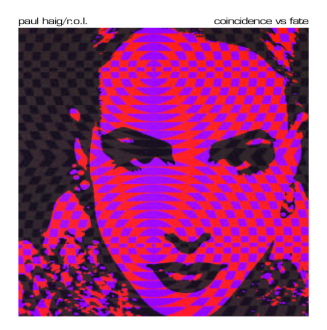 Reviews:
"What does the frontman with an arty Scottish post-punk outfit have in common with a New York breakbeak technician? Plenty, as it turns out. Coincidence vs Fate mainly comprises computerised soul, but Haig's robo-vox perfectly suits the hi-tech bounce of Right On Line and Out of Mind. Four stars" (Uncut, 11/2003)
"An album of sensurround warmth and inspired dance moves" (NME, 11/1990)
"A return to the electronic dance roots of his earlier obsessions, which have finally come of age" (Melody Maker, 09/1990)
"Confident and diverse" (The Scotsman, 09/1990)
"The album's absolute crowning glory is surely Haig's unbelievable Spector-meets-David-Lynch treatment of Suicide's already magnificent Surrender. It's the very essence of sophisticated, filmic sadness and sounds utterly timeless" (Whisperin & Hollerin', 11/2003)