Blaine L. Reininger \ Byzantium + Paris En Autumne [LTMCD 2385]
Byzantium is Blaine L. Reininger's fourth solo album, recorded in Brussels during 1986-87 with engineer Gilles Martin. The original 8 tracks are increased to 16 with the inclusion of 1985 mini-album Paris En Automne, plus singles Bizmillah and the German-only remix of wry Kraftwerk tribute Rolf and Florian Go Hawaiian.
Tracklist:
1. Ralf and Florian Go Hawaiian
2. Blood Of a Poet
3. Teenage Theatre
4. Some Fine Day
5. Japanese Dream
6. Too Cool To Die
7. Bird On a Wire
8. Rosebud
9. Paris en Automne
10. Singular World
11. Raise Your Hands
12. Burn Like Rome
13. The Homecoming
14. Bizmallah
15. Rolf and Florian Go Hawaiian (Remix)
16. Radio Ectoplasm (demo)
Digital remaster, with extensive sleevenotes and revised artwork based on the Paris en Automne promotional poster by Joel Van Audenhaege.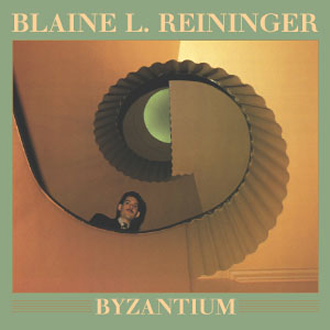 Reviews:
"Some truly fine Reininger moments, with some welcome bonuses in the form of the Paris in Autumn EP" (All Music Guide, 10/2004)
"Spiky and sophisticated and poppy all at the same time" (Whisperin' and Hollerin' 05/2004)