The Passage \ BBC Sessions [LTMCD 2365]
BBC Sessions traces the history of The Passage through their several sessions for John Peel. The first, from November 1980, features vocalist Lizzy Johnson, and catches the band in transition. The second and third Peel sets, from October 1981 and May 1982 respectively, feature two otherwise unrecorded tracks in Rod of Iron and Form and Void. The collection also includes three unreleased demos from 1983.
Tracklist:
1. Dark Times
2. Shave Your Head
3. Devils And Angels
4. The Shadows
5. Rod of Iron
6. Form & Void
7. Man of War
8. Love Is As
9. A Day
10. Empty Words
11. Horseplay
12. Angleland (demo)
13. Clear As Crystal (demo)
14. Dogstar (demo)
Digital remaster, images and liner notes in booklet.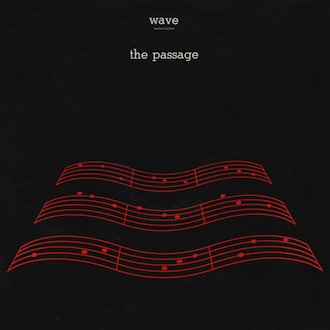 Reviews:
"All clattering percussion, lyrical shock and awe, and dreamy synthesizers" (Q Magazine, 07/2003)
"Excellent" (The Wire, 12/2003)
"The Passage revel in an environment more than most given to an experimental approach, and so it proves with another range of enigmatic variations. Of all the synth bands active at the turn of the 80s few took such an unorthodox approach as The Passage, and we will probably never see their likes again" (Leonard's Lair, 04/2003)
"An excellent sister piece to the four studio sets, and a vital outing in its own right" (Whisperin' & Hollerin', 06/2003)