For the third French Impressionists album, Malcolm Fisher joined forces with gifted Italian singer Sara Cicenia, setting the poems of Amelia Rosselli to original piano music. Born in Paris in 1930, Rosselli was the daughter of anti-fascist resister Carlo Rosselli, assassinated by agents of Mussolini. She spent her life studying ethnomusicology and taking part in the cultural life of postwar Italy as a literary translator and poet, the latter work marked by bold verbal combinations and deliberate linguistic error. Sadly she committed suicide in Rome in 1996.
The booklet features texts of the poems, and a selection of original images by Malcolm Fisher.
Tracklist:
Il corso del mio cammino
Sul comignolo riposa la notte
Se nella luce
View
Questa sirena che è una dolce cantante
Cercatemi e fuoriuscite
Id
È forse l'anello della fedeltà
Contiamo infiniti cadaveri
Fly
E il parco si stendeva molto tranquillo
Abstract
E chi mi può garantire tu non sei uno di quelli
La mia fresca urina spargo
Sebbene fosse in me il travaglio
Shoes
Giocavo volentieri con l'invidia!
Cercatemi e fuoriuscite
Call
Se per l'ansia che io avevo di te
Breath
Contiamo infiniti morti!
Tutto il mondo è vedovo
Available on CD and download.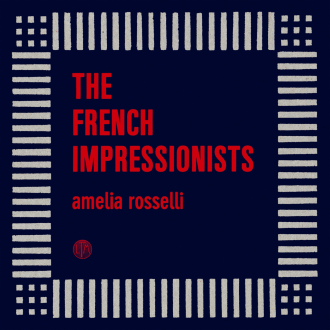 Reviews
"The new record is based on the poetry of Amelia Rosselli, whose sadness-tinged poems reflected a turbulent life. Amelia was the daughter of an anti-fascist resister Carlo Rosselli, who was assassinated by Mussolini's agents. Whilst experiencing more personal suffering, Amelia went on to be a renowned poet and critic before taking her own life, exactly three decades to the day of Sylvia Plath's own suicide. Sensitive to the subject matter involved, this tribute is touching and classily delivered. Amelia Rosselli is a very respectful and respectable set of compositions; given life by understated performances from both Cicenia and Fisher. Granted, seventy-plus minutes of largely sombre music can be difficult to take in one sitting but the duo are never overblown in their approach. In fact, some of the more popular independent artists operating today could learn a lot from these inspired performances" (Leonard's Lair, 11/2008)
"Splendid music. Fisher's suspended notes are deeply expressive, and perfectly complement Cicenia's fine voice. One of the best combinations of music and poetry since Baudelaire by Leo Ferre, or Verlaine by John Greaves" (PopNews, 11/2008)
'Beautiful piano playing and singing by Sara Cicenia, delivered with sincerety and earnestness that traverse any language barrier' (Exclaim! 09/2009)